Back to selection
Amazon Studios Ups the Ante in the Content Wars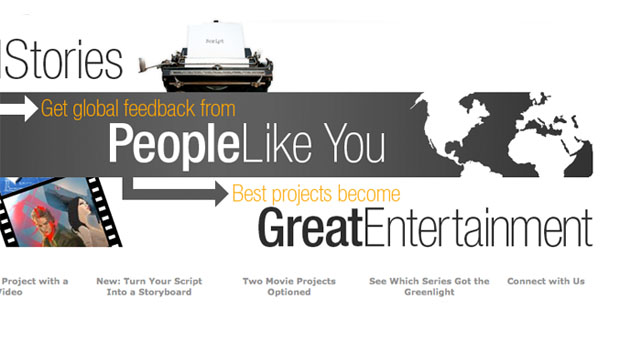 Amazon is upping the ante in the original content wars. On June 27, the giant online retailer's movie group, Amazon Studios, started accepting 2- to 15-minute sizzle reels or pitches for feature-length films. Its Hollywonk blog said it was seeking projects that "express an idea that's begging to be seen on the big-screen, in full-length, full-budget form."
Amazon's current development slate includes a mixed bag of movies: the horror flick, ZvG: Zombies Vs Gladiators, a thriller, Burma Rising, a sci-fi, Hiber, and a family comedy, It Came in the Mail.
"Amazon Studios wants to discover great talent and produce programming that audiences will love," said Roy Price, the group's director.
Amazon entered the film business in 2008 when it acquired Withoutabox, an indie content aggregator, and expanded its commitment in 2010 with a $2.7 million "first-look" deal with Warner Bros.
Amazon says it will spend 45 days evaluating each movie submission and accepted projects will receive $10,000. Like other studios, the project will go into "development" and the principals will be paid (and get screen credit) for writing, directing and other roles that they are accepted for. Makers can earn $200,000 if the project is greenlit and a $400,000 bonus if it generates more then $60 million in box office sales.
Earlier this month, Amazon introduced its proprietary storyboarding tool, Amazon Storyteller, by which one can create and submit the movie pitch to the Studios group.
In a parallel move, Amazon is also seeking original concepts for primetime television comedies and children's shows. It will option one new project each month and pay developers $10,000. If the concept is produced, the developer will receive a $55,000 payment, plus 5 percent of Amazon's net receipts from ancillary sales (e.g., toy and T-shirt licenses) as well as other revenue.
Developers should submit a series "bible" or template for five or six show episodes along a pilot with a 22-minute script for a comedy or an 11-minute script for children's show.
Amazon's expanded presence in original content-creation business comes just days after Intel, the giant computer chip manufacturer, announced a $2 billion commitment to "pay a 50% to 75% premium over industry-average rates"; it has struck deals with CBS, News Corp. and Viacom for web video rights. Other major tech companies joining this fast-and-furious gambit are Google's YouTube, Netflix, Apple and Microsoft. One can only ask, "Whose next?"
* * *
David Rosen is a writer and business-development consultant. He is author of the indie classic Off-Hollywood: The Making & Marketing of Independent Films (Grove), originally commissioned by the Sundance Institute and the Independent Feature Project. He can be reached at drosennyc@verizon.net. For more information, check out www.DavidRosenWrites.com and www.DavidRosenConsultants.com.