Back to selection
Boom! Veronica Mars Breaks the Theatrical Window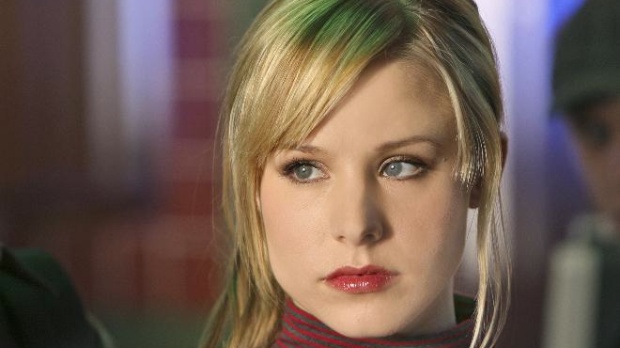 Kristin Bell as Veronica Mars
Credit the Kickstarter-funded Veronica Mars movie with a distribution first: as the Wall Street Journal reports, the film will be the first major studio release to simultaneously premiere in movie theaters and on online platforms. Distributors like IFC and Magnolia have been doing such day-and-date releases for years, but Hollywood's six major studios — under pressure from theater owners — have held tight to a "windowing" model by which films play exclusively in theaters for at least three months.
For the Veronica Mars movie, Warner Bros. and AMC Theaters seem to be engaging in a bit of semantic sleight-of-hand to break this model while preserving the letter of their agreement. From the Journal:
For Veronica Mars, which originated with a fundraising campaign on Kickstarter, Warner Bros. has found an unusual workaround. The studio is paying AMC Entertainment Holdings Inc., the nation's second-largest chain, to rent 260 screens across the country (the other 10 playing the film are independently owned).

Because Warner is renting the theaters, AMC doesn't consider it to be a violation of its standard 90-day window policy. Typically theater operators and studios split revenue from ticket sales. For Veronica Mars, AMC will sell the tickets as usual, but Warner will pocket the box office sales.
According to Warner Bros, the Kickstarter campaign, which grossed almost $6 million and brought together 91,000 contributor fans, was integral to not only the film's greenlighting but its method of distribution. "The existence of Kickstarter and the emergence of the social Internet make something like this possible," Warner's chief digital officer, Thomas Gewecke, told the Journal. "The economics work."
The Veronica Mars Kickstarter initially seemed, depending on your point of view, as either a way for fans to lobby for the resurrection of a discarded property or a scheme by a rich studio to offload production risk. But now, if its release is successful, it may be demonstrating a way for studios to embrace lower-budgeted films and more economical P&A spends — as long as filmmakers do the job of proving their audiences exist.