Back to selection
The Women of SXSW: Butterfly Girl Producer and Editor Jessica Miller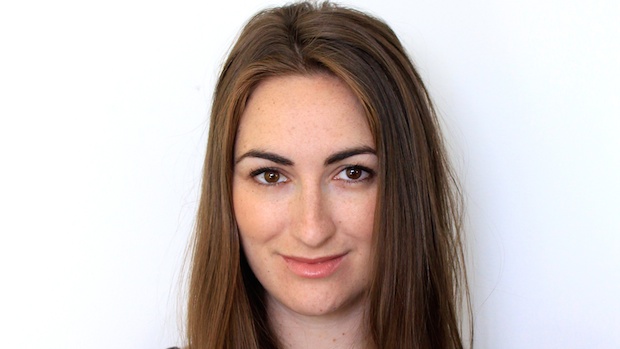 Jessica Miller.
Following her "The Women of Sundance" article in our print and online additions, Danielle Lurie continues her coverage of female filmmakers with a series of pieces highlighting women directors at SXSW. In this email interview, she talks with Jessica Miller, the editor and producer of Butterfly Girl, playing in Documentary Spotlight.
 
Filmmaker: Why this movie? Why did you decide to do it? 
Miller: Cary [Bell], the director, and I have been working on little projects together over the years, but it was at SXSW 2012 where we were both inspired to really try something new. We decided that we wanted to make a documentary made up of mostly verite footage, with few talking heads, and driven by a musical component. We were racking our brains on who we could not only follow around and film for a while, but who would also have an interesting story to tell. When we thought about Abbie, that girl we met a few months earlier at a John Evans Band show, that beautiful spunky girl who didn't let her skin disease get her down, it all just clicked into place.
 
Filmmaker: What is an anecdote from the making of this film that should be legendary?
Miller: My editor-director relationship with Cary is something of an anecdote. Cary lives in Texas, I live in New York, and when we work together, we practically move in together — personally and professionally. When we first started editing Butterfly Girl, I shipped my computer to Austin, bought a one-way ticket, and moved into Cary's home office. We brought a single bed into the office and her office furniture into the living room where we set up two editing stations. For three months, we would wake up, put on a pot of coffee, and edit in our tank tops and panties until we decided to put on shorts to get breakfast tacos. All day I would scrub through footage, molding songs to fit a scene, while Cary read through transcripts and cooked up one of her famous Asian dinners. We would take breaks by drinking wine on the porch, discussing possible scenes, structure, and themes. Sometimes we would pack up our equipment and drive to a remote cabin in the woods with no phone or internet so we could really hunker down. Those woods turned us into vampires: we would sleep during the day and work throughout the night, and for some reason we got more done that way. My theory is that with the sun down, there were no shadows reminding us of how long we had been working- until dawn came. Those three months flew by, and by the end we had a rough cut. Over the next year we would get together for a few weeks in New York or in Texas, lock the doors, and continue reshaping and refining the film. We finally finished Butterfly Girl on January 13, 2014, and I'm pretty sure neither of us were wearing pants when we locked picture.
 
Filmmaker: Do you think a male director might have handled the making of this film differently? In your opinion, how did being a female filmmaker affect how this film got made?
Miller: I think that no one else, male or female, could have directed this movie except for Cary Bell. Throughout filming she carefully formed a tight bond with Abbie, which enabled us to make this an intimate story, and I don't think that a man would have been able to get the same honesty and delicacy you see on screen today.
 
Filmmaker: In what ways do you think being a female filmmaker/actress has helped or impeded your trajectory in the film industry?
Miller: I think that the overall push for more female filmmakers has really made me grab the bull by the horns and just go for it. I'm not usually one to take risks, but when Cary and I get together, we feel like we can take on the world, and we want to be part of that group of powerful, boundary-breaking women. I hope that one day I can inspire someone else to take a chance and make something they are proud of.
 
Filmmaker: How can we get more women making movies??
Miller: As women, we have the talent, we have the drive, we have the resources, but I think some people have a problem with women in power. We need to keep producing, directing, editing, and writing until there are just as many women in the club as there are men, and where no one blinks at the idea of a woman in power.
 
Filmmaker: Of the big blockbuster movies out there, which do you wish you had directed?
Miller: One of my favorite movies is A League of Their Own. I grew up watching it with my family, and at first didn't realize why this movie always made Dad cry. But each time I re-watch it I notice something new. Not only is it a fish out of water story about girls playing a boy's sport, but also it's about women's roles in society and the importance of sisterhood. Plus its a hilarious and heart warming film directed by none other than Penny Marshall. And now when I watch it, I tear up at the same parts my Dad does.
 
Filmmaker: What's next?
Miller: I'm staying open minded. I have a few projects that are in the early stages of conception, but I am also looking for a project in need of an editor/creative producer that I can really sink my teeth into. I'm ready to try something new and see where it takes me.
Filmmaker: What do you hope to gain from being at SXSW? Who would be your dream person to meet while there?
I'd love to meet as many of the other filmmakers as possible and see what their film making experiences have been. I know that there are many ways to make a movie, but I'd love to learn from other people's stories and soak in as much as I can.
Filmmaker: What is a question I should have asked but didn't that you think is relevant to your film?
Miller: "How did the music influence Butterfly Girl?" I'm so glad you asked that! John Evans and Emily Bell's music makes the movie what it is today. Since honky tonks are the backdrop of Abbie's story it is only fitting that the music scores her life. Editing with the music was inspirational as well, and I would often use the lyrics as a guide when it came to pacing. John Evans' catalog of music is so diverse that we were able to use his music in up beat rock scenes, as well as sad and reflective scenes. There are some scenes where the lyrics are used as a kind of third-party narrator. And at the end of the day, we only had to ask him for two original pieces, which he was able to knock out in a few hours. Abbie is the heart of this movie, but the music is the blood that courses through its veins.