Back to selection
IFP Launches New Web Series Initiative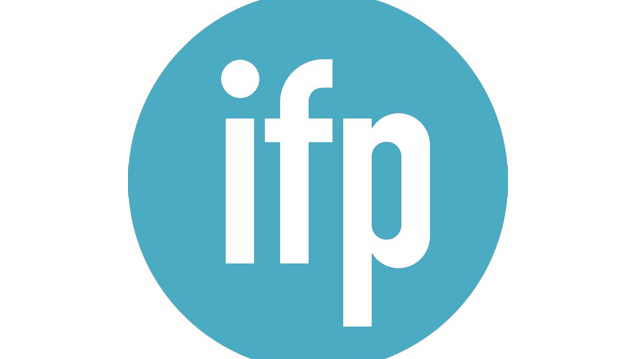 Yesterday IFP, Filmmaker's parent organization, announced that an annual lab for web series will be added to its existing programs for narrative and documentary films. The Web Storytellers Sidebar, part of IFP's RBC Emerging Storytellers program, is designed to promote web series through an in-depth consultation during Independent Film Week in September, with additional logistical support extending beyond. Up to five series–in any stage of development, production, or post–will be selected to participate in the conference, which constitutes the largest meetings-based film forum in the United States. As part of their acceptance, the projects also will have exclusive access to additional IFP web series programs launching in 2015.
In conjunction with the announcement, IFP's Program Manager Dan Schoenbrun wrote a rather persuasive essay about why web series are no longer film's poor cousin on IFP's blog. It's well worth reading for anyone interested–or not interested–in web series as an artistic form.
The most selective of IFP's Independent Film Week Project Forum programs, RBC Emerging Storytellers is the premiere U.S. talent pool for new voices on the independent scene. The program introduces writers and writer/directors to the producers, executives and agents who may be able to advance their projects to the next stage.
In announcing the program, Joana Vicente, Executive Director of IFP and the Made in NY Media Center, said, "As the barriers between film, television, and the web grow more porous, emerging storytellers are gravitating towards smaller screens and shorter form content to showcase their talents. We are excited to expand our expertise connecting storytellers to essential resources to artists focusing on web series."
According to IFP, all participants will receive:
* Dozens of personally curated meetings with digital distributors, online platforms, production companies, financiers, agents, managers, and others.

* Hands-on mentorship from experienced innovators, IFP staff, and alumni filmmakers working across different mediums and platforms.

* Exclusive access to the Filmmaker Conference at Independent Film Week, as well as new IFP programs focused on web series coming in February 2015.
Here are the guidelines for entry:
* The Web Storytellers program is open to narrative web series currently in development, production, or post-production.

* Each year up to five projects will be accepted.

* All projects participating must be directed by an American or any director based in the U.S.

* All projects participating cannot be released publicly until October 2014.

* Applicants must submit a pilot script and a show bible. The show bible is a document that gives information on the series–characters and setting, as well as an overview of potential future plotlines.

* New seasons of already premiered web series are welcome to apply, as long as they will not premiere new episodes until December 2014.

* Web series with distribution deals already in place are welcome to apply.

In addition, all applicants must be IFP members.
To apply, visit the website. More information is available here.