Back to selection
Red Giant updates Magic Bullet Looks & PluralEyes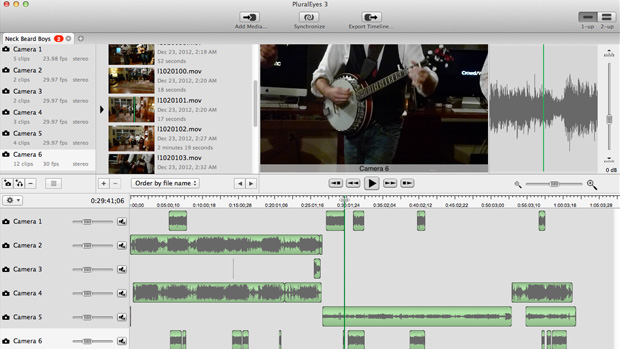 Red Giant has today announced updates to two of their filmmaking software tools.
Magic Bullet Looks has become popular with filmmakers who want to do a quick color grade for a project but don't have the time – or the skill – to use a tool like DaVinci Resolve. This update adds several features, but perhaps of most interest to those who already have the tool is the promise of speed increases of up to 95% on Windows, and 25% on Macs. According to Red Giant, this release was entirely rewritten on their new development platform Universe, which provides GPU accelerated performance.
Other improvements include:
Improved Looks Previewing: hover over Looks to preview the results.
Strength Slider: keyframable slider to adjust the overall strength of a Look.
LUT Tool: import cube LUTs as well as 12 new LUT presets.
S-Curve Tool: add contrast without losing detail.
Better Custom Looks Management: share Looks with other editors.
The update will be free to current owners of Looks and Red Giant Color Suite and will be released sometime in Q2 http://redgiant.com/magicbulletupgrade.
PluralEyes was one of the first programs to perform software syncing between video and audio, and even though several tools now offer built-in functionality, PluralEyes continues to be one of the best tools for audio and video syncing.
The original PluralEyes worked primarily as a support utility for NLEs, but release 3 turned PluralEyes into a true standalone tool for syncing media. The 3.5 update is less major, focusing on improved support for AVCHD cameras, spanned clips and adding more media types. Red Giant says that improvements to the sync algorithm makes PuralEyes 3.5 faster and more accurate.
A new feature in this release is the ability to correct for sync drift; if the audio loses sync over time PluralEyes will correct for it. PluralEyes 3.5, which will be released in Q2, will also be integrated with Red Giant's media management tool BulletProof.
A beta of PluralEyes 3.5 will be available shortly. The price remains $199 – with a free upgrade if you buy version 3.0 now – while existing customers can upgrade for $79.
http://www.redgiant.com/products/all/pluraleyes/.