Back to selection
Sylvia Earle, Mission Blue, and Netflix's Push into Social Issue Documentary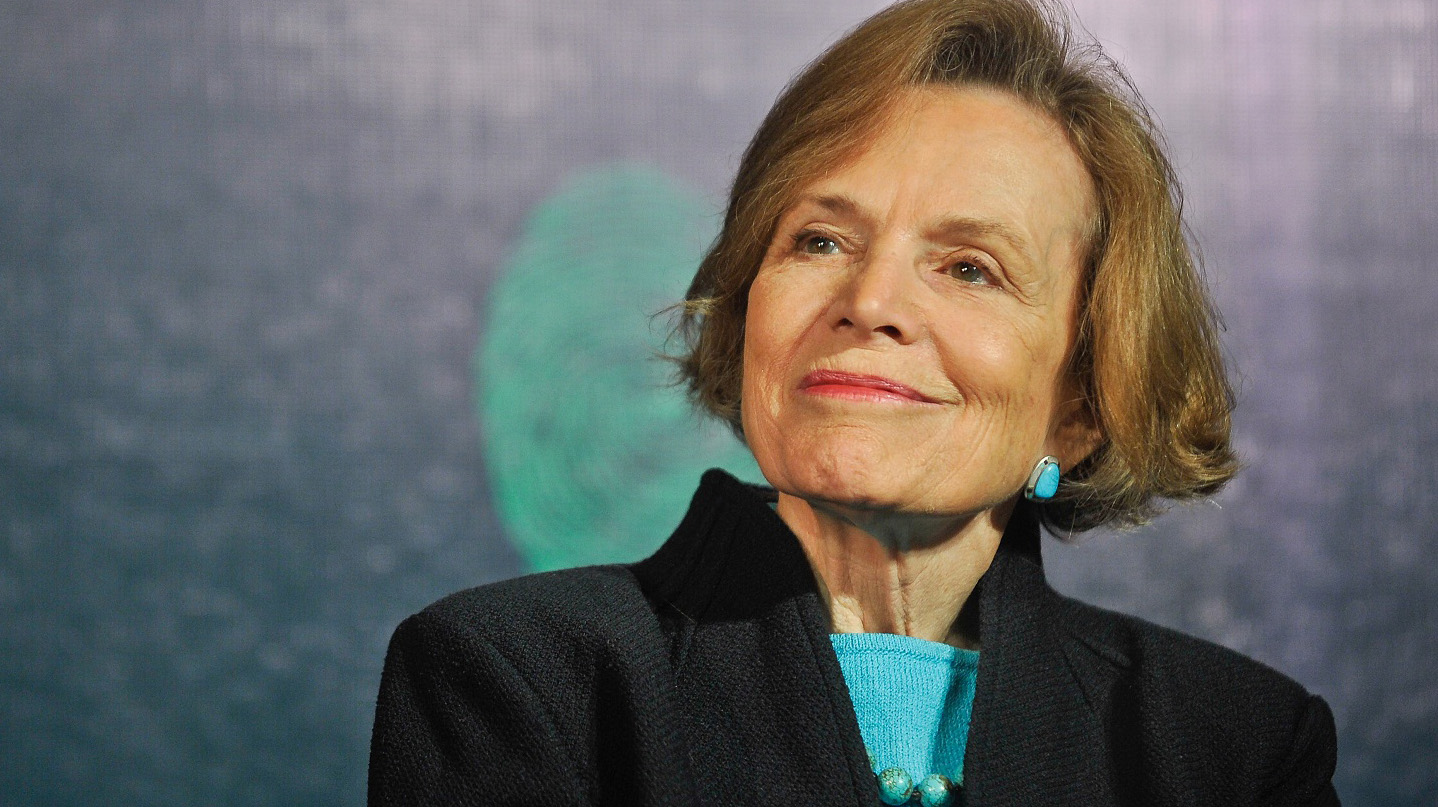 With Netflix in the midst of filming Orange Is the New Black's third season and putting $3 million into new content this year, the paradigm seems to have permanently shifted from the service being seen primarily as a content distributor to an established content creator. In other words, its continual production of scripted programming is no longer novel, which is why its push into the exclusive acquisition of nonfiction material is no less remarkable. Following the success of films like Jehane Noujaim's The Square (a 2013 Oscar contender), Greg Whiteley's Mitt, and the Holocaust-themed short The Lady in Number 6: Music Saved My Life earlier this year, Netflix has acquired several other feature-length documentaries for exclusive release: The Battered Bastards of Baseball, a historical film about the first independent baseball team in the U.S.;  E-Team, another picture with Oscar buzz, about human rights workers in areas like Syria; Print the Legend, a SXSW film about the 3D printer industry; Brave Miss World, about the kidnapping, stabbing, and rape of 1998 Miss World Linor Abargil; and two films that center around environmental conservation: Virunga, directed by Orlando von Einsiedel, and Mission Blue, a portrait of scientist and activist Sylvia Earle which begins streaming today, co-directed by Robert Nixon and Fisher Stevens.
(More information about Netflix's push into docs can be found on Indiewire, Variety, and the New York Times; some less optimistic thoughts about how its global reach may influence pre-sales of films' foreign rights were recently published by Forbes.)
Virunga, for its part, is a fantastic depiction of an embattled nature reserve in the Democratic Republic of the Congo–the oldest and one of the largest in all of Africa. It depicts the animals–primarily elephants and mountain gorillas–put at risk by domestic warfare, lucrative poaching, and shady land grabs by a multinational corporation, and, primarily, the people who have dedicated their lives to protecting them. The park's director, Belgian conservationist Emmanuel de Merode, was ambushed and shot just days before the film's premiere at Tribeca in April. He is recuperating and is back at work, telling fellow rangers in May that "no matter what happens, our work must not stop."
Dr. Sylvia Earle has the same drive and determination as Merode–the difference is that she has been working to save the oceans since well before he was born. In Mission Blue Fisher Stevens asks her if she ever tires, and she compares her work to seeing a child falling from an upper-story window. "You don't stop and take a break while that child is falling." And, to listen to Earle, that child is about to hit the ground. She told me that one of the lines from the film that is most resonating with audiences is that the next ten years are more important than the next 10,000 years. The oceans are at a tipping point, the time to act is now, and Mission Blue is Earle's way to spread her message even further.
Which is why Netflix can be such an attractive choice for producers of social issue documentaries. Generally the goal for films like these is to get it seen by as many viewers as possible. Netflix's domestic ubiquity and expansion into overseas markets–with over 50 million subscribers already–makes it an ideal vehicle to do so, and with a long shelf-life as well. As Stevens told the New York Times, "I can be talking about this film for the next couple of years, and boom, there it is. It is just getting more and more subscribers and more and more eyes on it every day." And as Earle told me in relation to her goal of preserving the ocean, "With the public behind it anything is possible. But if the public doesn't get behind it, then nothing will happen." Hence a Netflix release.
But it helps to begin by making a good film. In Mission Blue's case, the filmmakers succeeded. It is driven by Earle's striking personality and indefatigable drive and optimism in the face of horrific events. The film is as important as An Inconvenient Truth, but with much more visual storytelling and, frankly, a much more personable subject in Earle. Other contributors include filmmaker-turned-explorer James Cameron, scientists like Jeremy Jackson, and ocean cinematographer Mike deGruy, who was killed in a helicopter crash while working on Cameron's Deepsea Challenge, currently in theaters.
The film grew out of a TED talk by Earle and initially centered around her proposed concept of "Hope Spots," nature reserves in areas of the ocean that either need repair or are still in good shape but are at risk. A single trip with a film crew to the Galapagos grew from that initial story to include Earle's entire life's work, including how she broke through the glass ceilings of the scientific community in the 1960s and '70s. It spends most of its time replicating Earle's sense of wonder with and stewardship over the seas, along with data and some devastating images about the ocean's current state of crisis, only asking for action in the final moments.
The main locus of activity is the Mission Blue website–"Mission Blue" being the name of Earle's movement before it became the name of the film; this features tools for myriad ways people can get involved. National Geographic, which sponsored the film, is also releasing Earle's book Blue Hope  on Tuesday, with photographs, short essays, and a map of Hope Spots around the world. Most importantly, Earle is urging the public to get involved politically in the movement's goal of designating 20% of the oceans, including parts of the international high seas, and nature reserves by 2020. Australia, the Cook Islands, New Caledonia, and even President Obama's administration in the U.S. are listening and moving to preserve more underwater hot spots. With continued pressure on governments and the U.N. Earle is confident they can reach their goal.
This is where the connection between Virunga and Mission Blue becomes most obvious. The United States' national parks have been called (as in Ken Burns' film series) the nation's best idea. The Virunga National Park is obviously playing a vital role in protecting central Africa's fauna. Yet even though the ocean makes up over 70% of the Earth's surface, contains the most life, and serves as the base for all terrestrial ecosystems–regulating our weather and providing nearly all of the oxygen we breathe, for example–less than 2% of it is protected. There was a time the ocean's resources seemed inexhaustible. Now, with everything from cod to coral on the brink of extinction, views have changed.
"We couldn't see it 50 years ago," Earle told me. "Now with the perspective we have, we understand not only our capacity to harm but also to reverse these trends and protect these natural systems, protect the ocean that we have." If distribution platforms like Netflix can help get that message out, social issue filmmakers may have a powerful new tool at their disposal.