Back to selection
Fandor to Finance Original Shorts Program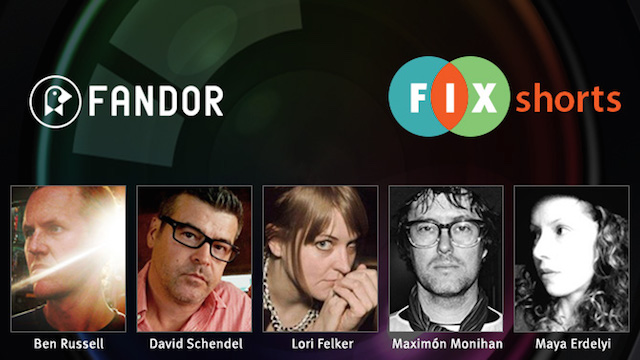 Yesterday, Fandor announced the creation of its FIXshorts program, which invited participants in its FIX initiative to submit a budget and proposal for a short-form production. 5 out of the 34 proposals were selected to receive 50% project funding from Fandor, while the other half will be raised on Kickstarter, promoting a "hybrid process to help filmmakers use several modern fundraising and marketing tools to complete and distribute their projects." Fandor will provide crowdfunding rewards (including monthly subscription trials) and assist with outreach, in addition to ensuring distribution on the streaming platform. The program will run twice annually, with more projects in consideration for support come this fall, as Fandor makes a smart and necessary move into original content.
Anyuka; Maya Erdelyi, director (Animated Documentary)
An animated documentary on the life of the filmmaker's grandmother and her journey to America.
Dead Ink Archive; David Schendel, director (Narrative)
Set in 1975, a janitor has a secret that he cannot share until he collects all of the discarded scraps of paper from a theatre floor.
Discontinuity; Lori Felker, director (Narrative)
A couple have been separated from each other for many months and they do not know what they've been missing.
He Who Eats Children; Ben Russell, director (Documentary)
A speculative portrait of a Dutch hermit living in the Surinamese jungle.
Sea to Shining Sea; director, Maximon Monihan (Narrative)
Two friends drive across the country from California to New York, finally experiencing the glory of the USA.