Back to selection
Solo Smart Drone Creates Virtual Second Operator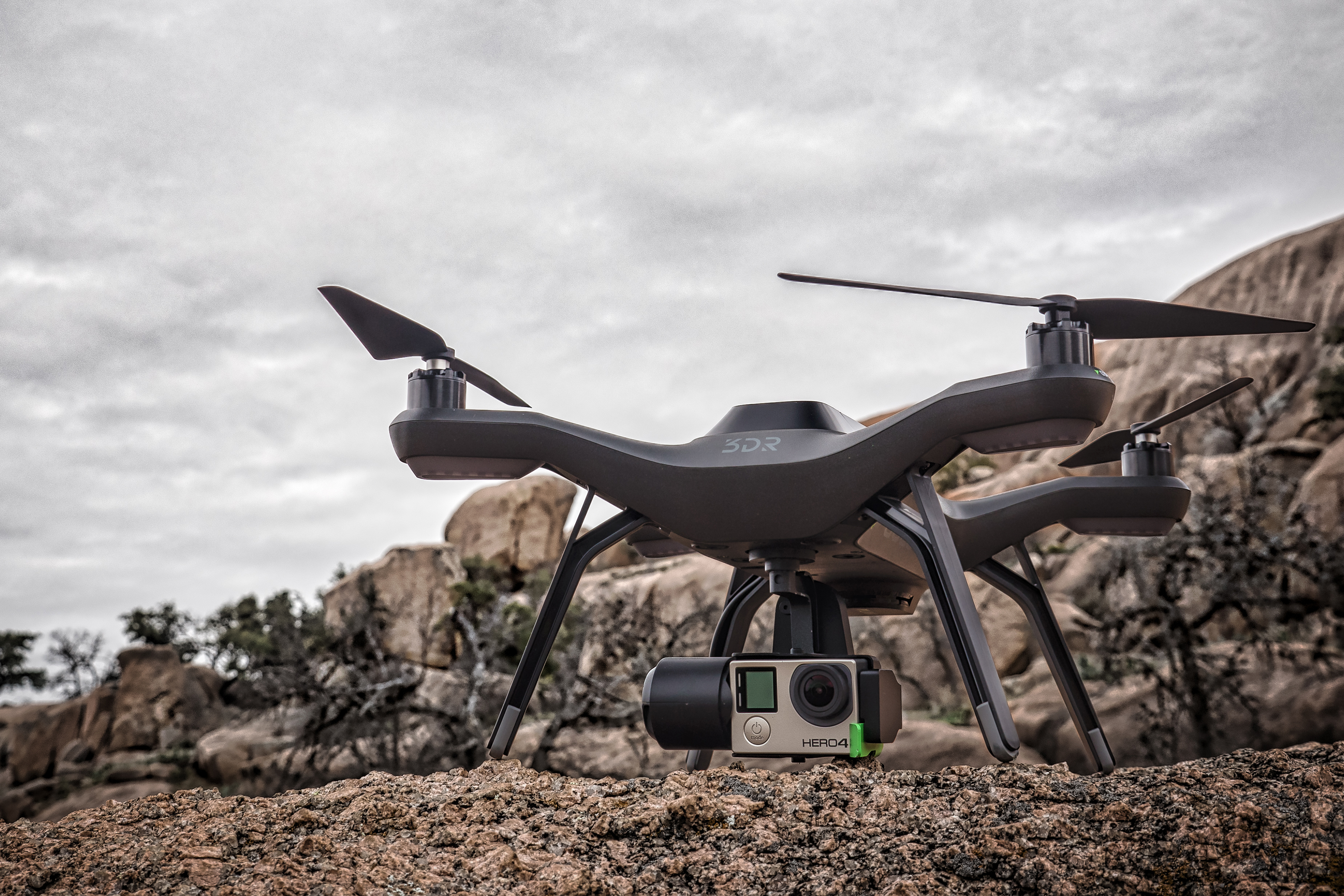 While news of another GoPro drone being released may not seem too exciting, 3D Robotics' new Solo drone has some incredibly smart features that set it apart from everything currently on the market. Anyone who's operated or dealt with a drone on a shoot soon realizes that to get very complex camera moves you need two operators — one to pilot the drone and one to control the camera. Solo is able to automate some of the tasks of piloting and camera control so a single shooter can get some incredible shots.
Check out the video below for an idea of some of the things you can do:
There's a lot more the Solo can do, including aerial timelapses and complex programmable moves. While DJI is moving away from GoPros and using their own cameras, Solo is built around the GoPro but offers full control and image monitoring from your controller. The drone interfaces with the GoPro's wifi and gets commands over the controller's signal. The drone has a connection for the GoPro's HDMI and power connector, to transfer the video feed over the drone's more powerful signal and offer power to the camera.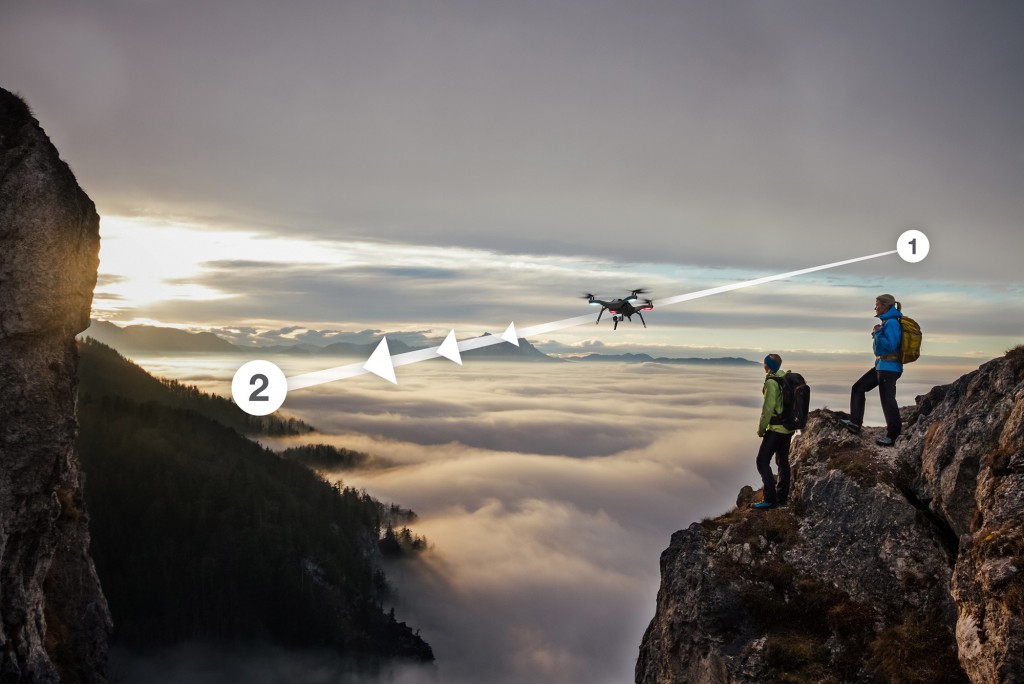 The basic kit with the drone and transmitter will sell for $999. The gimbal will be an additional accessory. There's also an indoor sensor available as an add-on for flying in areas with a weak GPS signal.
Joey Daoud is a documentary filmmaker covering new gear from NAB. His latest project, Strike: The Greatest Bowling Story Ever Told just kicked off the Made with Kickstarter series on The New York Times. You can follow him on Twitter at @C47 and Instagram @C47Joe.