Back to selection
Rooftop Filmmakers Fund Grant Winners for 2015 Announced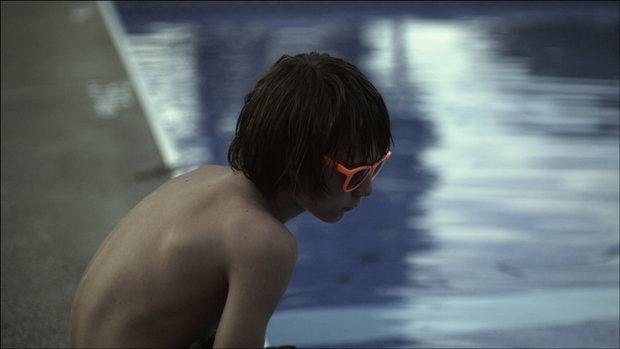 Rooftop Films, which is heading into its 20th season, has awarded 13 cash and service grants to alumni filmmakers.
The GarboNYC Feature Film Grants were awarded to directors Kitty Green and Sebastian Silva. Green will receive a monetary grant of $15,000 to help finish her new film, Casting JonBenet, and Silva will receive a $10,000 grant to support his film, Demon Me.
Casting JonBenet, a documentary about the infamous murder of child model JonBenet Ramsey, marks Green's second feature after her 2013  documentary debut Ukraine Is Not a Brothel. Among the films Silva has directed are Crystal Fairy & the Magical Cactus and Nasty Baby.
Previous recipients of Rooftop Filmmakers Fund grants include Ana Lily Amirpour (for her upcoming The Bad Batch), Gillian Robespierre (Obvious Child) Jeremy Saulnier (Blue Ruin) and Benh Zeitlin (Beast of the Southern Wild).
"We're very excited about all our grantees this year," said Dan Nuxoll, Program Director of Rooftop Films. "Each year we receive more promising applications from our acclaimed alumni filmmakers, and from an increasingly diverse pool of talent. Rooftop has always been dedicated to creating a venue for a wide range of creative voices and with the support of our audience and our partners we are increasingly capable of helping those films get made in the first place."
Below is a rundown of all of the 2015 Rooftop Filmmakers Fund grant recipients (you can find more info on them here):
Rooftop Films / GarboNYC $15,000 Feature Film Grant:
Kitty Green, Casting JonBenet
Rooftop Films / GarboNYC $10,000 Feature Film Grant:
Sebastian Silva, Demon Me
Rooftop Films / Brigade Festival Publicity Grant:
Anna Rose Holmer, The Fits
Rooftop Films / Technological Cinevideo Services Camera Grant:
Khalik Allah, Jamaica
Rooftop Films / Eastern Effects Equipment Grant:
Lauren Wolkstein & Chris Radcliff, The Strange Ones
Rooftop Films / Edgeworx Post-Production Grant:
Anja Marquardt, Wolf
Rooftop Films / DCTV Color Correction Feature Film Grant:
Sarah J. Christman, Swarm Season
Rooftop Films / DCTV Equipment and Services Short Film Grant:
Ryan Mauskopf, Sloof's Supershop
Rooftop Films / DCTV Equipment and Services Short Film Grant:
Nathan Kensinger, Managed Retreat
Rooftop Films / Adrienne Shelly Foundation Short Film Grant For Women:
Jennifer Reeder, All Small Bodies
In addition to the above grants, Rooftop Films helped negotiate post-production services at Metropolis Films for alumni filmmaker Robert Greene.
Robert Greene, Kate Plays Christine
Rooftop Filmmakers' Fund Short Film Grant:
Christopher K. Walker & Michael Beach Nichols, Beast of Man
Niki Lindroth von Bahr, Market Place
Nathan Kensinger, Managed Retreat
See a full list of the 2015 grantees with award details.