Back to selection
Kickstarter Announces Sundance-Bound Projects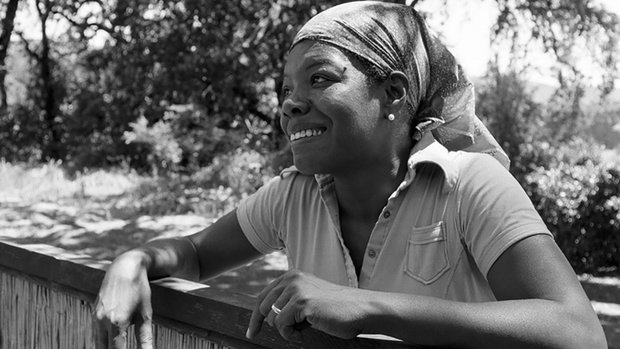 Maya Angelou and Still I Rise
The countdown to Sundance 2016 has begun with a slew of recent announcements of film selections for the festival, which runs from January 21-31.
Earlier this week, the crowdfunding platform unveiled the list of Kickstarter-funded works which made the cut for this year's festival, including new documentary features from Dawn Porter (Trapped), Penny Lane (NUTS!) and Chris Hegedus and D.A. Pennebaker (Unlocking the Cage).
Read the full blog post here and check out highlights below:
 This year at Sundance, we'll be crossing our fingers for a great roster of docs and dramatic features in competition for major awards: NUTS!, Spa Night, Trapped, and When Two Worlds Collide. Documentary premieres include Film Hawk, Maya Angelou and Still I Rise (this team deserves major kudos for reaching their funding goal just a few short weeks ago), and Unlocking the Cage. Additional shorts in the mix include The Itching (Animated), The Procedure (Midnight), and Catching up (U.S. Narrative).

A must-see event taking place at the festival will be Behind the Scenes with Anomalisa, featuring a special screening and Q&A with the film's creators, Charlie Kaufman and Duke Johnson (and, not to mention, we're sending major congrats to the Anomalisa team for snagging a Golden Globes nomination for Best Animated Feature). We're also tremendously excited to report that The Skinny — created by and starring YouTube filmmaker Jessie Kahnweiler, & co-starring Illeana Douglas — also made it into the Special Events section.
Andrew Ahn, director of Spa Night, posted an update to his Kickstarter page announcing the good news. "With over 4,000 feature film submissions, I still can't believe we were one of 16 films chosen for the US Dramatic Competition category," wrote Ahn. The film, about a closeted Korean-American teenager explores his sexuality after taking a job at a spa, raised over $60,000 on Kickstarter.