Back to selection
Dos Estaciones, Charm Circle, a New Joel Potrykus Short and More to Debut on the Criterion Channel in August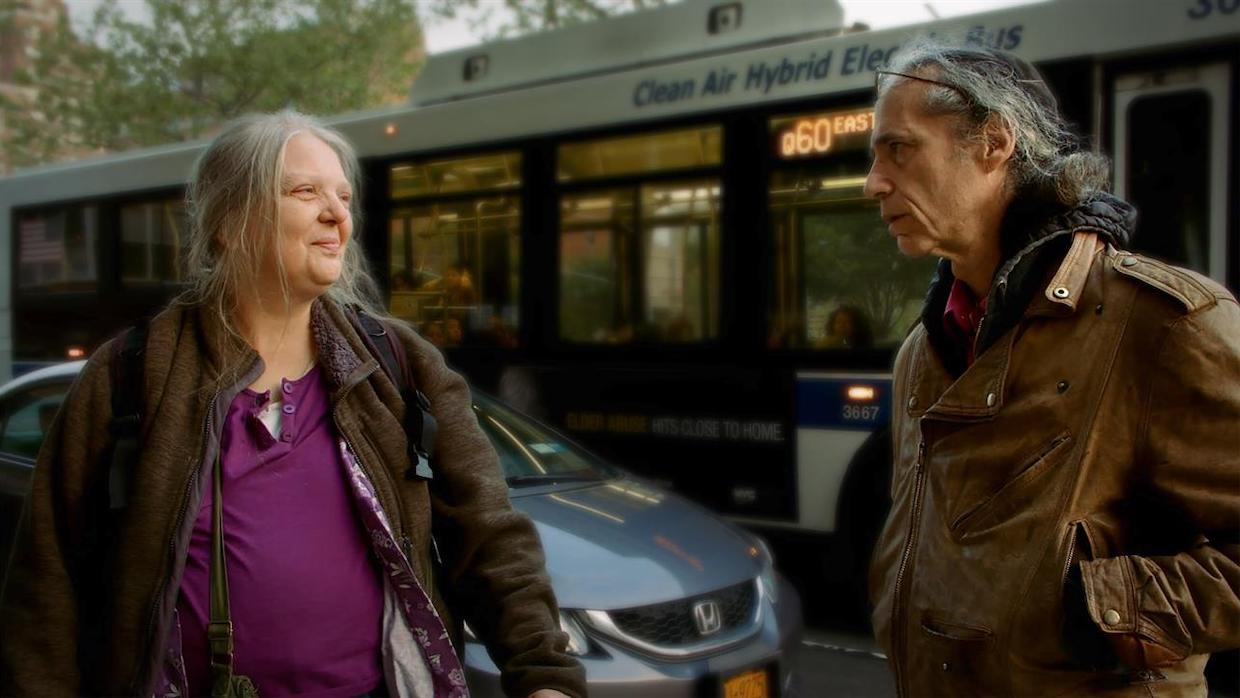 Charm Circle
Alongside programming celebrating hip-hop, actress Kay Frances, Roger Corman's Poe adaptations and "eurothrillers," this August's streaming selections on the Criterion Channel heavily feature filmmakers who've appeared in this publication, including  in our recent Summer 2023 print issue.
First up, Juan Pablo González's highly-recommended Dos Estaciones will have its exclusive streaming premiere on the platform. González made our 25 New Faces of Film list back in 2015, and Dos Estaciones is the director's sophomore feature. Described by Criterion as blending a "fictional character study and documentary-like observation," the film follows tequila ranch owner María (Teresa Sánchez, winner of a Special Jury Award at the Sundance Film Festival) as she struggles to stay afloat amid encroaching U.S. enterprises that leave little room for locally-owned tequila operations. González's family's tequila ranch in Jalisco, Mexico served as the primary shooting location, which Vadim Rizov visited for a piece on the making of the film in our Spring 2022 issue.
A more formal documentary effort, Nira Burstein's Charm Circle will finally be available to watch courtesy of the Criterion Channel. A 25 New Face circa 2021, Burstein's turns her camera toward her (endearingly eccentric) Jewish family, documenting  dysfunctional dynamics as well as the dilapidated family home in Queens's outwardly idyllic Charm Circle neighborhood. Weaving together extensive home videos as well as present-day footage of her parents and siblings, Burstein crafts a comedic and cathartic portrait of familial flaws and redemption. "There's a love in this family that is just a really beautiful thing," Burstein said in an interview with Filmmaker ahead of Charm Circle's New York premiere at DOC NYC  in 2021. "And that's special: Not because of the problems, but because it's there."
There will also be a director spotlight on Dustin Guy Defa, a 25 New Face from 2014 who appeared in our most recent issue to discuss his latest film The Adults, an interview which is currently only available for subscribers to peruse. The Criterion Channel will host his features Bad Fever and Person to Person (the latter recently appearing on our Tubi streaming guide) as well as shorts Family Nightmare, Declaration of War, Person to Person, God Is an Artist, Review, Dramatic Relationships and Editing.
Speaking of shorts, indie director (and occasional Filmmaker contributor) Joel Potrykus will debut his most recent film on the streaming service, Unemployees. The synopsis provided by Criterion reads: "In the latest slacker anthem by underground auteur Joel Potrykus, recent college grads Patty (Kandy Kapelle) and Patti (Dani Parker) enter the workplace seeking gainful unemployment—only to find that gaming the system isn't so easy." It's been five years since Potrykus's most recent feature effort, Relaxer, but his 2020 short Joel Calls Indie Film Type Dudes (which includes Defa and Alex Ross Perry, who interviewed Potrykus on Buzzard for our Summer 2015 issue) and 2022 short Thing from the Factory by the Field are available to watch on Vimeo and the Criterion Channel, respectively.
Finally, another highlight arriving on the service in August is Ira Sachs's 1996 feature debut The Delta. Our most recent issue features a conversation (currently exclusive to subscribers) between fellow filmmaker Stephen Winter and Sachs on Passages,  which stars Franz Rogowski, Ben Wishaw and Adèle Exarchopoulos in a bizarre love triangle.
Below, find a full list of films arriving on the Criterion Channel in August—including the Dardenne brothers' Tori and Lokita, the new Criterion Collection edition of Cheryl Dunye's The Watermelon Woman,  Lou Ye's Suzhou River and more—with asterisks denoting films that are only available to stream in the U.S.
Ådalen 31, Bo Widerberg, 1969
Anatomy of a Murder, Otto Preminger, 1959
The Apartment, Billy Wilder, 1960
Bad Fever, Dustin Guy Defa, 2011
The Baby Carriage, Bo Widerberg, 1963
Beat Street, Stan Lathan, 1984
Beats, Rhymes & Life: The Travels of a Tribe Called Quest, Michael Rapaport, 2011
The Big Heat, Fritz Lang, 1953
Charm Circle, Nira Burstein, 2021
The Cocoanuts, Robert Florey and Joseph Santley, 1929
Colossus: The Forbin Project, Joseph Sargent, 1970*
Declaration of War, Dustin Guy Defa, 2013
Deep Cover, Bill Duke, 1992
The Delta, Ira Sachs, 1996
Desperately Seeking Susan, Susan Seidelman, 1985
The Devil Is a Sissy, Rowland Brown and W. S. Van Dyke, 1936
Dog Day Afternoon, Sidney Lumet, 1975
Dos Estaciones, Juan Pablo González, 2022
Dramatic Relationships, Dustin Guy Defa, 2016
Editing, Dustin Guy Defa, 2021
Family Nightmare, Dustin Guy Defa, 2011
Fear of a Black Hat, Rusty Cundieff, 1993
For the Defense, John Cromwell, 1930*
Freestyle: The Art of Rhyme, Kevin Fitzgerald, 2000
God Is an Artist, Dustin Guy Defa, 2015
The Haunted Palace, Roger Corman, 1963
Hell's Highway, Rowland Brown, 1932
House of Usher, Roger Corman, 1960
Jamel Shabazz Street Photographer, Charlie Ahearn, 2013
Jewel Robbery, William Dieterle, 1932
Krush Groove, Michael Schultz, 1985
Ladies' Man, Lothar Mendes, 1931
Mandalay, Michael Curtiz, 1934
The Masque of the Red Death, Roger Corman, 1964
One Way Passage, Tay Garnett, 1932
Paid in Full, Charles Stone III, 2002*
Person to Person, Dustin Guy Defa, 2014
Person to Person, Dustin Guy Defa, 2017*
The Pit and the Pendulum, Roger Corman, 1961
The Premature Burial, Roger Corman, 1962
Quick Millions, Rowland Brown, 1931
The Raven, Roger Corman, 1963
Raven's End, Bo Widerberg, 1963
Review, Dustin Guy Defa, 2015
Saturday Fiction, Lou Ye, 2019
Scratch, Doug Pray, 2001
Something from Nothing: The Art of Rap, Ice-T and Andy Baybutt, 2012
Spring Fever, Lou Ye, 2009
Street of Chance, John Cromwell, 1930*
Style Wars, Tony Silver, 1983
Suzhou River, Lou Ye, 2000*
Tales of Terror, Roger Corman, 1962
The Tomb of Ligeia, Roger Corman, 1964
Tropicalía, Rodney Llaverías, 2022
Trouble in Paradise, Ernst Lubitsch, 1932
Turn Every Page: The Adventures of Robert Caro and Robert Gottlieb, Lizzie Gottlieb, 2022*
Unemployees, Joel Potrykus, 2023
The Virtuous Sin, George Cukor and Louis J. Gasnier, 1930
The Watermelon Woman, Cheryl Dunye, 1996
When the Daltons Rode, George Marshall, 1940*
Wild Style, Charlie Ahearn, 1982