Back to selection
Film Forum's 'New Yawk New Wave' Isn't Over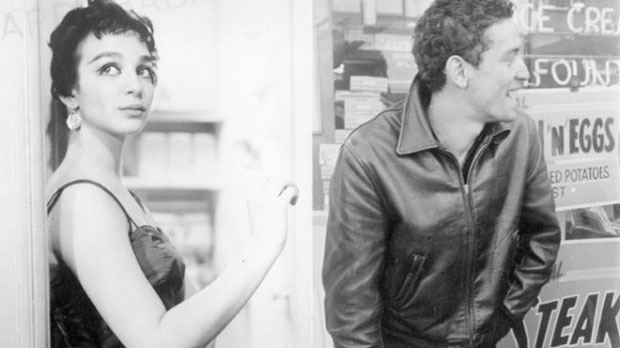 New Yawk New Wave has been running at Film Forum since January 11 but still has a couple of precious days of life left. In a way, it's one of the more ambitious curatorial projects to emerge from the theater's august archivists. The series isn't bound to a single era (it encompasses the period from 1953 to 1973), genre (everything from madcap comedy to downcast drama makes an appearance), or even style (there's New Wave, cinema vérité, post-noir, and whatever you want to call Robert Downey Sr.'s still-photos-plus-voiceovers oddity, Chafed Elbows). Besides New York origins, the main thing this wildly diverse array of movies shares is an attitude towards filmmaking.
From the historical perspective, the NYNW films represent the beginnings of American indie film and the U.S. equivalent of the breakthroughs that occurred overseas in the '50s and '60s with the advent of neorealism and the Nouvelle Vague. But at its core, the series represents a more gut-level phenomenon – restless, aspiring visionaries not just daring but demanding to be different, to create worlds within which that difference was not only acceptable but essential. NYNW shifts easily from relatively high-profile cult classics to seldom-seen slices of utter esoterica, with all the films falling together into a cinematic latticework that cuts a broad swath through the New York experience in the mid-20th century.
Under what other aesthetic umbrella could you find Robert Frank and Albert Leslie's 1959 Beat milestone, Pull My Daisy, capturing Kerouac, Ginsberg, et al in their natural environs, and the Warhol-goes-rough-trade homoerotic fetishism of Kenneth Anger's 1964 ode to biker obsession, Scorpio Rising? How else could the pioneering, street-real racial tableaux of John Cassavetes' 1960 directorial debut, Shadows, and little-known director Herbert Danska's 1966 Sweet Love, Bitter (featuring Dick Gregory as an ill-starred junkie jazzman) find their way to each other, not to mention the outrageous racial satire of Robert Downey's 1969 lightning-rod, Putney Swope?
None of these films existed in a vacuum, of course, and it's fascinating to trace the connections across the series, connecting the dots between works with disparate origins. Beat Generation mainstay Amiri Baraka wrote Anthony Harvey's claustrophobic 1966 subway drama, Dutchman, and turns up to deliver some street poetry (in the literal sense) in the 1971 D.A. Pennebaker/Richard Leacock situationist-vérité statement, 1 P.M. The latter also features – at one point wildly delivering an Eldridge Cleaver speech in Native American headdress – Rip Torn, who brings Norman Mailer's heady avant-garde experiment, Maidstone, down to earth by improvising an authentic, physical assault on the famed author/fledgling director, and schtups Sally Kirkland, quite graphically for the time, as the dysfunctional, oversexed analyst in Milton Moses Ginsberg's first feature, 1969's Coming Apart.
It's also intriguing to look back at the beginnings of some storied cinematic careers. Anyone enamored of Brian De Palma's best-known films will be hit with a left hook by the director's manic, non-linear, politically incorrect 1968 hippie comedy, Greetings, which also happens to be the first featured role for one Robert De Niro, who plays an intellectual peeping tom. Cassavetes' aforementioned Shadows, while arresting in its own right, bears only tantalizing hints of what was to come for its auteur. Martin Sheen makes an unforgettable 1967 debut as a wild-eyed sociopathic hood in Larry Peerce's The Incident, another subway-terror tale.
In fact, New Yawk New Wave closes with one of the most auspicious introductions in all of American cinema – the monumental one-two punch of 1967's Who's That Knocking At My Door? and 1973's Mean Streets (though Martin Scorsese directed the Roger Corman-conceived Boxcar Bertha in between). Both films offered Scorsese's undeniably individualistic interpretations of a certain strand of native New Yorker's reality; they marked the first fruits of partnership between Greenwich Village native Scorsese and his budding star, Brooklyn's own Harvey Keitel, making his own first two featured appearances. It's appropriate that NYNW ends with the mad melange of spirituality, sex, violence, and rock & roll that is Mean Streets, not just because it marked the emergence of the "underground" into the mainstream, but because it signaled (and inspired) the onset of a new, more broad-based era of indie filmmaking. And nimble-footed New Yorkers who know the way to Houston St. can still catch it back-to-back with its '67 predecessor through Thursday evening.