Back to selection
Five Questions with John Lurie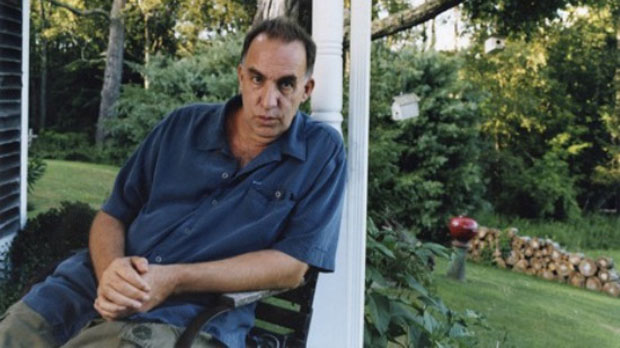 John Lurie has never allowed himself to be pinned down, let alone pigeon-holed. The multi-talented Lurie — this month the subject of a mini-retrospective at the Nitehawk Cinema in Brooklyn — has been for many years a highly respected musician and composer, putting out records both as a solo artist and with his band the Lounge Lizards. In film, he has directed short films and music videos, composed numerous soundtracks, and been an actor in films by Jim Jarmusch (Stranger Than Paradise, Down by Law), Wim Wenders (Paris Texas), Martin Scorsese (The Last Temptation of Christ) and David Lynch (Wild at Heart). On TV, he acted in the prison drama Oz and created his legendary angling show Fishing with John. In recent years, he has also become well-known as an artist. Below he answers some of Filmmaker's questions about his storied and diverse career.
Filmmaker: How does it feel looking back on Fishing with John and your directorial work?
Lurie: I was pleased. They held up pretty well. I think that what feels best about the shows to me is that there is something really sweet about them. Something gentle. From time to time it brings out that magic that I felt when fishing with my dad as a young boy.
Filmmaker: How did you come up with the idea to transform your apartment into a spaceship for the 1979 short you directed, Men in Orbit? And what was it like to act those scenes out on LSD?
Lurie: How did you come up for the idea is a question that really baffles me. Acting on LSD is not acting at all, is more the capturing  of a weird event. Dock Ellis pitched a no hitter once on LSD but it is not something I would recommend to young actors take to improve their performance.
Filmmaker: Your directorial style, similar to your painting, feels very spontaneous and organic. How structured were you as a director?
Lurie: With the fishing show it was similar in a way to being a band leader where you set up this structure and things can happen within that structure. And if you are involved with interesting people who are real, things can often fall nicely into place. I always wanted to make a real movie, that was storyboarded precisely, but for one reason or another that never happened.
Filmmaker: There is a lot of diversity in what is being shown of your work at the Nitehawk. Do you see certain connective tissues that join together some or all of the things you have done?
Lurie: For certain, the humor in the painting and music and Fishing with John is similar. But on a deeper level, the best moments, the paintings that have that "thing" are certainly connected but I don't know how to explain that.
Filmmaker: Do you miss directing and do you see yourself working in that capacity at all in the future?
Lurie: Right now I am painting and fairly consumed by it. But of course that is possible. I am always getting ideas, but my situation is not great right now for attempting something like that.