Back to selection
Vilmos Zsigmond, 1930 – 2016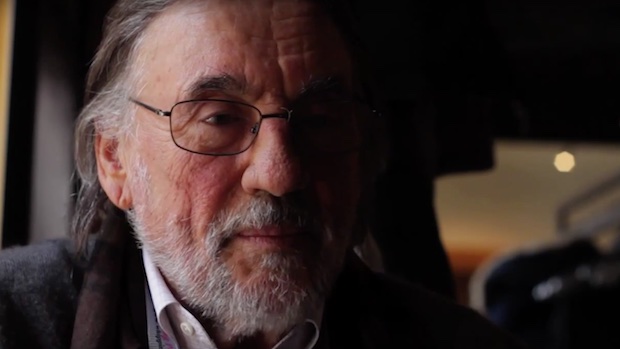 Legendary cinematographer Vilmos Zsigmond, who shot a string of iconic pictures for Robert Altman, Steven Spielberg, Michael Cimino and Brian DePalma, among others, died January 1, Variety reports. Hungarian-born, Los Angeles-residing, Zsigmond was a steadfast proponent of shooting on film his entire life, and he was known for innovative techniques — such as flashing the stock on films like McCabe and Mrs. Miller — and his ability to create unique looks for his various movies. His work encompassed rugged styles in films like Deliverance or The Sugarland Express to composed, dense, painterly work in Heaven's Gate. He won an Oscar for Spielberg's Close Encounters of the Third Kind.
Filmmaker interviewed Zsigmond a number of times. In 2004, Alan Tong caught up with him at a Toronto screening McCabe and Mrs. Miller, where he talked in detail about lensing that film. And of why he prefers film over video, he said, ""Too sharp, too much detail in the faces and all that. The faces sometimes look terrible. We need to diffuse them. I always get the best cameras and make it with bad lenses."
In Cannes in 2014, Kaleem Aftab spoke to Zsigmond after the latter picked up a Pierre Angénieux Excellens in Cinematography award from ASC. In this wide-ranging talk, Zsigmond was asked whether cinematography was less of an art today. His reply:
I would say yes. The only thing that people see as art now is the visual effects movie. I did like Gravity, I thought it was good even if it was digital and 3D. The 3D work on that movie was great, and the same with Avatar. They were the only films that I liked on 3D. I think it's dying anyway, because people don't like it that much. I don't think 3D has that much future. I want to teach the people to not change anything we have done in the past, which means good script, good directing, good acting, good everything and good photography and use the lighting to change the mood.
Finally, I and Jamie Stuart interviewed him at Sundance in 2011 for Stuart's Masterpiece. During the festival we uploaded the uncut interview, and we're reposting it below. R.I.P., Vilmos Zsigmond.