Back to selection
The 50 Most Anticipated American Films of 2019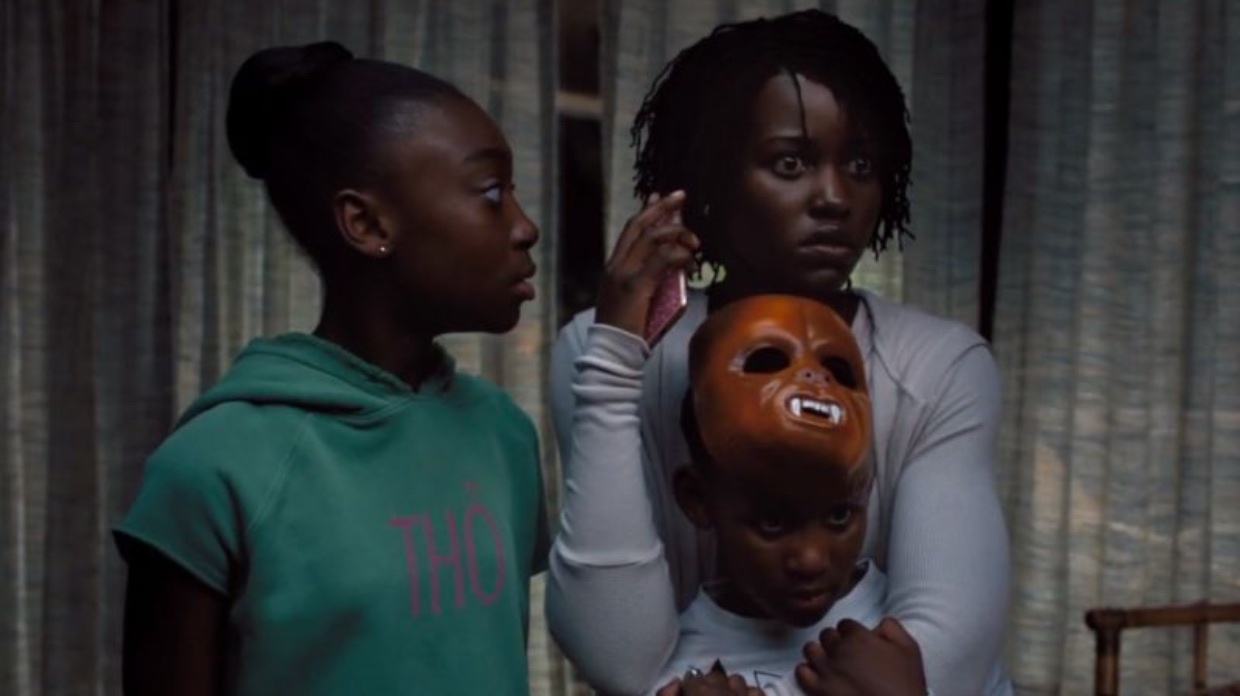 Us
10. Zola (Janicza Bravo). Bravo's acerbic and gleefully experimental Lemon was a highlight of Sundance 2017, and it sounds like she's aiming for something even wilder with her followup Zola. The film was recently scooped up by A24, and is based on a viral Twitter thread about a stripper, a prostitute, her boyfriend, and a pimp on an epically dysfunctional road trip.
9. The Irishman (Martin Scorsese). Though he's of course already attached to multiple follow-up projects, one can't help but think of Martin Scorsese's upcoming Netflix film The Irishman as something of a swan song, his Once Upon a Time in America, or Fanny & Alexander, or perhaps even Twin Peaks: The Return (with over 300 scenes reportedly filmed, it should be pretty long). This is Scorsese's return to the mob genre, plus his long-awaited reunion with Robert DeNiro (not to mention Harvey Keitel and Joe Pesci) and somehow, the first time he's ever worked with Al Pacino. It's also the biggest budget film he's ever directed (Netflix has shelled out a reported $175 million). Here's hoping amongst all of those promising signs it'll also be a fitting coda to one of the great bodies of work in American film history.
8. The Dead Don't Die (Jim Jarmusch). Jim Jarmusch. Zombie comedy. Adam Driver, Selena Gomez, Tilda Swinton, Bill Murray, Steve Buscemi, Rosie Perez, Daniel Craig, Chloe Sevigny. Yes! Sure!
7. By Now I've Lived a Thousand Lives and None of Them Are Mine (Britni West). Britni West's criminally underseen 2015 debut Tired Moonlight lodged itself permanently in my brain. A poetic 16mm hybrid about small-town Montana, the film established West as a sensitive chronicler of middle American ennui. Judging by her new feature's Kickstarter campaign page, By Now I've Lived a Thousand Lives and None of Them Are Mine hints at autobiography, telling the story of "Britni and Hillary, two women in their 30's, who have decided to move to two different towns in Montana."
6. The Last Thing He Wanted (Dee Rees). Dee Rees (an '08 25 New Face) will work with Netflix once again on her Mudbound followup The Last Thing He Remembered, based on the novel by Joan Didion. Boasting an impressive cast (Anne Hathaway, Ben Affleck, and Willem Dafoe, among others), this seems likely to drop around Fall festival season (given Netflix's ongoing rivalry with Cannes). And from there, perhaps Rees will go on to receive the Oscar nominations she so deserved last time for Mudbound….
5. Pahokee (Ivete Lucas + Patrick Bresnan). If you have even a passing interest in documentary as art, you owe it to yourself to check out the short films of Patrick Bresnan and Ivete Lucas, who for years now have chronicled the town of Pahokee, Florida in a series of aching, empathetic verite portraits. Judging by the strength of shorts like The Rabbit Hunt, The Send Off, and Skip Day, I don't think it's hyperbolic to predict that Pahokee, which premieres in Competition later this month at Sundance, will go down as a landmark in documentary cinema.
4. Shirley (Josephine Decker). Josephine Decker's Madeline's Madeline was near the top of my Most Anticipated list last year, and ended up being one of the best films of the year. This year, she'll quickly follow her breakthrough with a new drama starring Elisabeth Moss and Michael Stuhlbarg, a period piece about famed sci-fi author Shirley Jackson. I'm so excited to see what Decker can achieve with a far bigger budget than she's ever worked with before and two of the best American actors working today.
3. Knives and Skin (Jennifer Reeder). Earlier this decade, Chicago-based filmmaker Jennifer Reeder completed a trilogy of surreal short films (A Million Miles Away, Blood Below the Skin, Crystal Lake) focused on a community of teenage girls that, when considered together, I rank among the most exciting American filmmaking of the decade. Now Reeder is returning to this same teen dreamworld with her Berlinale-bound sophomore feature Knives and Skin. Described by Reeder as "a mystical teen noir following high schoolers and parents in a Midwest community after a girl's disappearance," the film recently took part in the Polish Film Festival's US in Progress program. Reeder recently described the goal of the new film in an interview with Indiewire, asking, "how do you make a feminist teen horror film where you still have a dead girl, who's dead within the first 10 minutes of the film?… How do you make that feminist? I hope I did that."
2. First Cow (Kelly Reichardt). 2016's Certain Women was yet another subtle and achingly beautiful entry in Kelly Reichardt's basically flawless filmography and continued to establish her as one of our great living filmmakers. Happily, Reichardt's new film went into production last month. First Cow is an 1820s-set period piece about fur trappers set in both Oregon and China. Here's hoping we see it at Cannes or Toronto.
1. Us (Jordan Peele). Though its release is less than two months away, we still don't know much about Us, the follow-up to Jordan Peele's instant classic 2017 debut Get Out. The trailer, which dropped online Christmas Day, hints at a plot involving a family stalked by their own doppelgangers, and like its predecessor, the film equal parts charming, smart, and genuinely horrific. Peele has described the new movie, as he did Get Out, as a "social thriller," and I can't wait to find out exactly what that means come February.