Back to selection
Our Top Ten Posts of 2011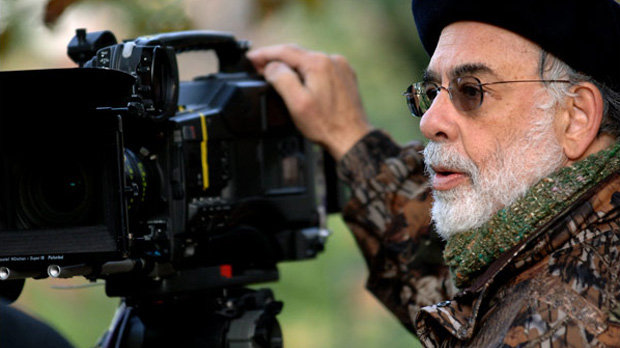 As 2011 comes to a close, here, based on Google Analytics, are this site's top ten posts of the year.
1. 25 New Faces of 2011. I mean, of course — what else would have been our top traffic-getter of the year? As it does every year, the unveiling of our 25 New Faces list outpaced everything else on the site by almost three to one. And one thing I'm especially proud of — at the time we pick them, the people on this list are real discoveries. As I look at lists with similar ambitions on other sites, I'm struck by the fact that their lists mostly chart people who've already broken through the independent media whereas we at Filmmaker actually look at the work and try to pick people who we think are going to break in some way. We're often years ahead of the curve. Pariah director Dee Rees, for example, was picked in 2008. So, one reason the list generates so much traffic is simply because as the filmmakers we profile gain greater prominence, web surfers keep discovering their pages.
2. Francis Ford Coppola Talks to Toronto at TIFF. New contributor Allan Tong's recap of Francis Ford Coppola's talk with Cameron Bailey at this year's Toronto Film Festival got our second-best traffic of the year. One reason was because the gods at iMDb loved the piece, front-paging it for three days in a row. Another was Coppola's mix of remembrance with advice, such as these words to young filmmakers: "To guys, I say get married…When I was married I was broke and eight weeks later I had a job as a screenwriter. I attributed a lot of it to my family and our sense of togetherness. If you're a young woman, I would say don't get married. Then you have this guy getting you to do everything for his career."
3. Fuller: On Great Boring Movies and Cultural Vegetables. About 15 months ago I made a big effort to build out the FilmmakerMagazine.com site with new writers and content that would be different from what's in our print edition. And while the subject of today's post is popularity, traffic, I'm very pleased that we've been able to build that traffic while largely resisting obvious linkbait and frivolous posts. An example is this great piece by Zach Wigon, an entry in the debate this summer over great "boring movies" that referenced Gerry, Last Year at Marienbad, Meek's Cutoff and The Hangover Part Two. (There was also a bit of a DFW influence in Wigon's essay, with basketball filling in for Wallace's tennis.)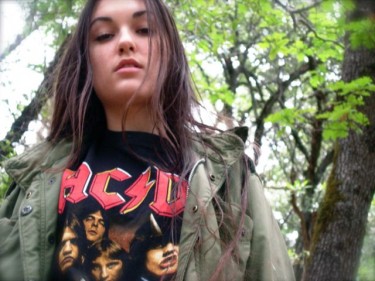 4. Sasha Grey's Neu Sex. No surprise here: Travis Crawford's entirely safe-for-work, absolutely thoughtful appreciation of Sasha Grey's photography monograph, Neu Sex, made it into the top five, aided by a supportive tweet by Grey herself. Wrote Crawford, "She's a study in contrasts: an intelligent and independent performer in an industry that appears to place minimal value on either quality in women; a performer who has portrayed submissive masochism while seeming more in control than most dominant personalities; and a radical sexual provocateur who projects a wicked sense of humor about her own position in that department."
5. New Year's Resolutions for Filmmakers. My top-of-the-year post offering 10 possible New Year's Resolutions for independent filmmakers rounds out our top five. What was especially gratifying here was the huge number of links and retweets this post received, and the number of times it was cited on other filmmakers' blogs as a source of inspiration. (I have to admit I'm stressing a bit about this post right now, wondering if I can or should make it a tradition by posting ten more tomorrow…)
6. Breaking Down Ed Burns' $9,000 Shooting Budget. My quickie blog post linking to some of Ed Burns' tweets about his $9,000 shooting budget for his latest film, Newlyweds, was the number six post of the year.
7. Terry Gilliam School of Film: 10 Lessons for Directors Today. New contributor Ariston Anderson scored the number seven post of the year with this wildly linked-to piece on Terry Gilliam's master class at the Marrakech International Film Festival that was organized as a top-ten list of young filmmaker advice.
8. 25 Recommended Independent Films on Amazon Prime. When Amazon morphed its free shipping service into a Netflix competitor, I took a look at its offerings and found a surprising number of great films available for free streaming. My list of 25 such titles was our eighth highest-trafficked post of the year, mixing some big films with quite a number of more obscure pictures — some made by filmmakers from previous "25 New Faces" lists. (With Amazon bundling Amazon Prime with the new Kindle Fire, which sold a lot of units over the holidays, this post keeps racking up the views.)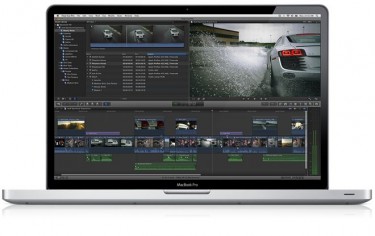 9. Apple Announces New Final Cut Pro at NAB. David Leitner's later coverage of Apple's controversial Final Cut Pro makeover, FCP X, was a lot more insightful — see, for example, my podcast with him just after he left the unveiling and his own series of musings. But when it comes to traffic, there is something to be said for being first. I posted a quick round-up of reaction from the blogosphere and Twitter right after Apple announced its plans to unveil the product at NAB and got thrown a lot of traffic from the tech crowd.
10. Does Size Matter? Interestingly, this list is bookended with items from our print magazine. Rounding out this top-ten is David Leitner's "Does Size Matter?", an exhaustive survey from April of the latest in large-sensor HD cameras, including the RED Epic, Panasonic AG-AF100, and the Arri Alexa.