Back to selection
Five Questions with California Solo Director Marshall Lewy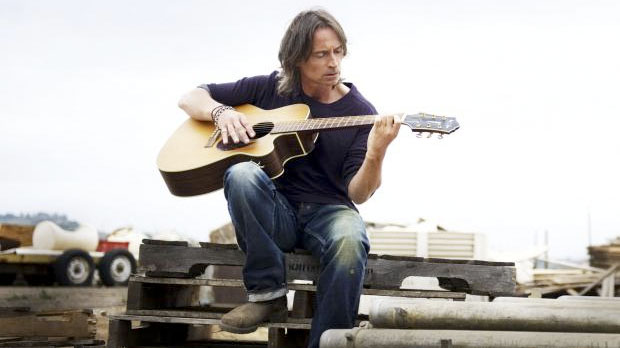 In California Solo, the latest film from writer/director Marshall Lewy (Blue State), Robert Carlyle plays Lachlan MacAldonich, a former Britpop star, now an alcoholic working as a farmhand in California. After he is caught driving drunk one night, MacAldonich's legal right to remain in the country is challenged, and he is forced to revisit his former life. Carlyle delivers a wonderful performance, quiet, thoughtful and an altogether different alcoholic than Begbie, the Trainspotting role that shot him to stardom. After premiering at Sundance, California Solo played festivals worldwide (including its European premiere, at Edinburgh where one audience member, and Carlyle fan, confessed to having traveled from Sweden just to see the film) and opens theatrically in the US through Strand Releasing on November 30. Filmmaker sat down with Lewy to talk about the film.
Filmmaker: This seems like a story about forgiveness and rebirth. The impossibility of forgiving yourself and the necessity to do so. What is it about California that made it the place to set the movie?
Lewy: California has always been a place where people go to start fresh, to start anew, so that California is not just a place but also an idea. And the flipside to that mythology is that people come here to run from things they don't want to face, as in Lachlan's case.
Filmmaker: Your first film, Blue State, was a political romantic comedy. In California Solo, immigration law is the machine behind your plot. Is politics always going to be part of the texture of your stories?
Lewy: After Blue State, I wasn't interested in making another film that was as overtly political — that movie was rooted in such a specific political moment. But I would like to continue having some social or political component without hitting the audience over the head. With California Solo, I was very moved and surprised to learn how arbitrarily and callously the bureaucracy treats permanent legal residents. And because this bureaucracy throws Lachlan back to confront his past mistakes, it was a good way to tell this character's story.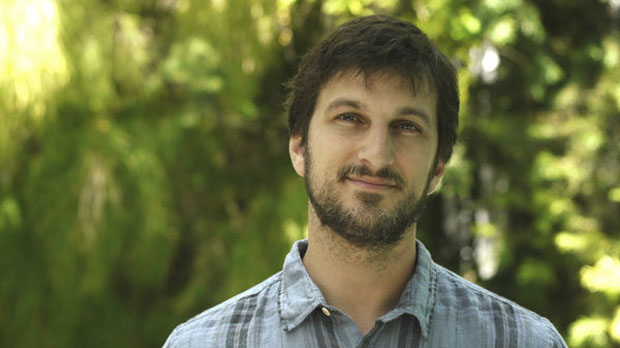 Filmmaker: You wrote this project for Robert Carlyle — what was it about him as a performer that made you want to work with him? How did that inform your creation of this story, this character?
Lewy: I have always been a huge fan of Robert Carlyle's, and I think he is an actor with immense talent. I had seen him play very charming characters, and he's probably most well known for playing volatile, villainous characters — Begbie, a Bond villain, Rumplestiltskin on Once Upon A Time. I thought it would be interesting to combine these two facets of his personality and put them into a single character, one who coasts on his charm, but has this volatility lurking underneath. When I was writing the script, I had his voice in mind even before I knew he would say yes, and it made it easier to write the character.
Filmmaker: To get an independent movie from script to theatrical release these days is quite a feat. What were the key steps for you and the film in this journey?
Lewy: I wrote California Solo with the idea that i would make it even if I had no budget. I had a bigger budget film fall apart a few months earlier, and this script came out of that disappointment. I think the most important part of making an independent film is just to set a date and say, "I'm making this movie," and then somehow the pieces can start to fall into place. Partnering with Mynette Louie, who produced the film, was a big step in the journey. And when Carlyle said yes, that helped not just because we now had a known actor involved, but also because it helped potential investors visualize what the movie would be.
Filmmaker: And I have to ask, did Britpop just happen to fit your timeline well or are you a bona fide fan?
Lewy: Both. In the mid-1990s, I had two close friends I visited in Ireland and I came back with CDs filled with Britpop that wasn't very well known in the US. I listened to it a ton for a few years, then kind of forgot about for a while. When I started conceiving California Solo and realized what the timeline for Lachlan would be, I realized he would have been in his heyday during the Britpop era. I then listened to the Starsailor Pandora station the entire time I was writing the script. Something about the precociousness of the Britpop sound — you can hear it even in the best well-known Britpop songs like "Wonderwall" and "Bittersweet Symphony" — struck me as a perfect contract to Lachlan's state today.