Back to selection
Dennis Dortch on the Secrets of Web Success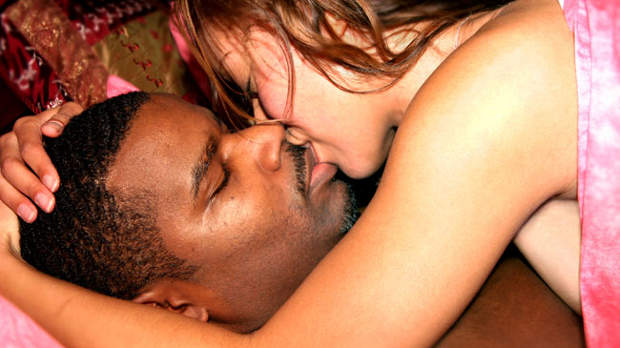 Dennis Dortch is the director of the Sundance film A Good Day to Be Black & Sexy, available to watch on Netflix now. He also has created a veritable empire on YouTube with his channel Black & Sexy TV consisting of two successful web series, The Couple and The Number, and two more on the way. He and his team are currently crowdfunding a film based on The Couple. In this interview he talks about the difference between creating a film and creating content for the Web, how to juggle multiple web series at a time and how to keep an audience with an increasingly short attention-span engaged.
Filmmaker: I saw in a previous interview that you were originally interested in the music business but switched to film. Are you happy with your choice? How involved are you in choosing the music for your content?
Dortch: Yes. I feel that I didn't have to make a choice. I'm not developed as a hands on producer as I always dreamed…but I am the music supervisor for all of our content. It's all my sensibilities and the throwback SOS Band-like theme song for RoomiesLoversFriends was my vision. I put the recording artist/producer dream team of Allegra Dolores and Lukecage together to make it happen.
Filmmaker: How does your experience doing the film A Good Day to Be Black & Sexy differ from doing Web series–creatively and from a business point of view?
Dortch: Creatively, it's no different. Especially since I did vignettes for the film. The webisodes are just vignettes to me. Same approach. And I like the freedom of it. Business is definitely different. For the film it was less about the business and more about a jumpstart and leap of faith for my career. In the end, if you're lucky, a film takes a couple years before you see any money.  You go to festivals and try to build up buzz for the film and hope to attract a distributor. Then if you're lucky to be picked up for distribution, that distributor attempts to create an audience for your film in 30 days or less with very little money and no staff. And they throw your film up against the wall to see if it will stick.
For the Web content, you are an entrepreneur from the jump. It's all about building an audience from day one. You live or die by the amount of views, likes, and comments each episode accrues. That is your rating system Then if you are so lucky to build and retain an audience, then you have to figure out how to monetize that content or sell it. It's a lot more immediate and tangible in terms of business. With a film you're guessing what the audience will do with your one shot. With digital content, you get many chances. You are testing what an audience will do before you commit too much time, energy, and resources into a project and get back an immediate response. You are already that much smarter and experienced in a matter of hours after each release.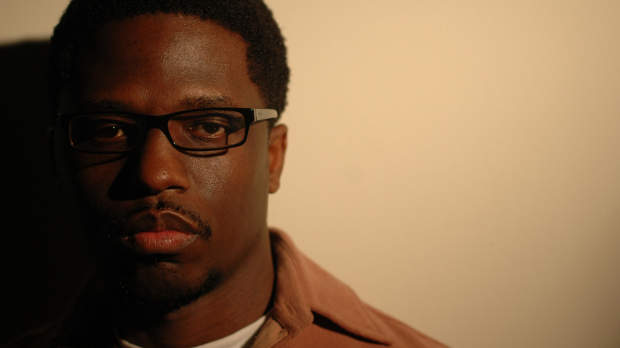 Filmmaker: You have The Couple, The Number, That Guy, RoomiesLoversFriends – How are you able to put out so many Web series so consistently? i.e. How are you funding them/when do you sleep?
Dortch: It's a team effort. BLACK&SEXY.TV is a family. My partners, Numa Perrier (Co-star of The Couple), Jeanine Daniels (Co-creator of The Couple), and I are the writing team. Cinematographer Brian Harding-Ali (DP on A Good Day to be Black & Sexy) is in charge of picture, production and post. I direct and edit most of the content, while occasionally farming it out to a couple freelancers. On the new upcoming show, That Guy, Jeanine is the creator and handles all the writing and editing, and Desmond Faison (Co-star of The Couple) handles directing duties. All of it is self-funded within the family. Mostly me and Brian don't sleep. We dug in and decided that we were going to start this company and expand this brand week by week. We just did it and tried not to think about it or risk quitting. Now we are moving toward hiring people to help.
Filmmaker: Why did you choose YouTube to release them on? Are you considering any other platforms (mobile app, game console, Roku, etc.)
Dortch: Originally, we were going to self-distribute on our own destination site at blackandsexy.tv.  Early on, I found myself spending more time fixing and maintaining the site than creating content. So we moved to YouTube because that's where the audience is. I thought it was more important to build our brand than to sell individual shows everywhere and dilute the process. I thought that there will be more longevity in being centralized in our operations. Now we are looking at syndication options on other platforms to expand the reach and audience of our brand and not just as one-off sales.
Filmmaker: How important is it that your content be available as widely as possible?
Dortch: Very important now. We should be everywhere. In the beginning, whether or not we made the right decision or not, it was all an experiment. We didn't really know what we were doing. We just did it and put it out for the thrill and experience first.
Filmmaker: What's the end game with your Web series? Would you like to transition to television? How would define success for them?
Dortch: Definitely would like to see a transition to television for many of our projects, but that's not the main goal. It's part of the puzzle, not the endgame. We are looking for more longevity and a solid business model in the new frontier.  We like the control and ownership of our property and believe there is a legitimate business on the Web if you have a recognizable brand, ownership of content, and growing audience. And I don't want to live and die by one particular show. That's why we went for the "network" model. Many examples like Netflix and YouTube itself that are competing with traditional television and proving that there is life before and after TV.
Filmmaker: Talk to me about the spinoff film: The Couple. Was that your plan all along? To make it into a film?
Dortch: No, that came late in the game when I grew tired of not making another feature film. I wanted to end my self-imposed film hiatus and get back in the game. At the same time The Couple series was starting to catch fire. I knew that jumping into the feature film game with a spin-off would raise the network's cache and awareness. So, in my head, I rolled my desire to write and direct another film and the needs of the network into one. At first, it sounded like a do-able idea. Now, it's just crazy, but we are going to do it anyways.
Filmmaker: How do you keep your audience engaged? Is it just a matter of creating the content or do you have a marketing team?
Dortch: No marketing team as of yet. It's all social media done by us. We keep them engaged by first posting episodes weekly. That was the best decision we made. Creating expectations and fulfilling them, creating loyalty and trust. The different shows that crossed-over to one another was another plan of action. Interacting with the audience by breaking the forth wall was another successful event. During the making of the film, The Couple will make guest appearances on our other series and we will promote and advertise the upcoming film with teasers, trailers, interviews, etc through the weekly releases, just like a studio would on the TV networks. It would just be free for us because we own both. That was the point in the beginning–we saw the power in building and audience. We didn't know exactly what we wanted to do with it until now.
Filmmaker: What can you tell us about the demographic your Web series reaches? What tools do you use to ascertain that?
Dortch: Our main audience is female, 25-34 (we assume African-American) and in New York. It is parallel with the demographics of A Good Day to be Black & Sexy. Google, Facebook and YouTube Analytics.
Filmmaker: Is Dennis Dortch a romantic? Why do you cover the subject matter that you do, which is black relationships?
Dortch: No. I don't think so. I cover black relationships, because I believe there are still some things that are left to be explored in media. Things that many of us relate to but rarely see. When black people do anything, people notice. There is so much power in our sensuality that if you see two black people kissing, it's mesmerizing. That's what attracts me to the subject, or more the images.
Filmmaker: If you had to sum up the "Dennis Dortch" brand in a sentence what would it be?
Dennis Dortch: Black&Sexy, baby.