Back to selection
The Year in Filmmaker: Favorite Articles and Top Posts of 2014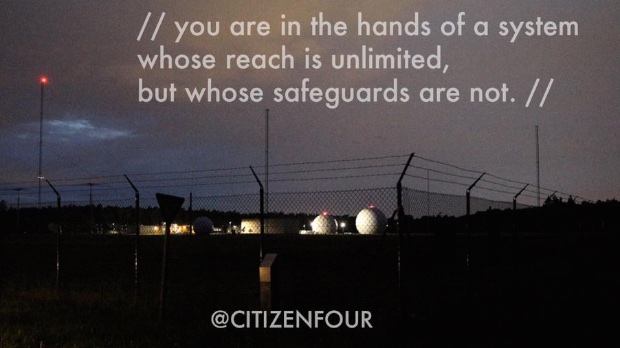 After four print issues, hundreds of online articles and a few dozen weekly newsletters, Filmmaker wraps 2014. I'm proud of our content this year and look forward to, alongside our writers and other editors, making it even stronger in the next year. Below you'll find an issue-by-issue breakdown of the year, with links to highlights from each print edition. Following that are two Top Tens — the first is our list of most-read online pieces published in '14, and the second our top reads from the archives. There's a holiday weekend worth of reading here easily; thanks for following Filmmaker this year and see you in '15.
Winter, 2014.
Downstream Color. Opening the year was a pretty massive and still quite informative survey on independent film and VOD by Randy Astle, with a focus on services available to filmmakers wanting to release their films on their own.
Women of Sundance. In 2013, Sundance released a groundbreaking survey on the prevalence of and obstacles facing women directors in the filmmaking world. In '14, Danielle Lurie penned this long read in which she spoke to this year's crop of Sundance female directors and asked them to compare their own experiences to the conclusions drawn by that report.
Spring
You Have to Laugh. It's always great for us when we can put one of our 25 New Faces on the cover, which is what happened here with Jenny Slate and Sarah Salovaara's feature on Obvious Child and its director, Gillian Robespierre.
Citizen Koch. Currently on the Oscar Documentary Shortlist, Citizen Koch became a flashpoint in 2013 and '14 when ITVS dropped its funding for the film in the wake of controversy surrounding its subject, the Koch Brothers, and David Koch's board member role at WNET. The filmmakers wound up self-distributing, and in this long piece I go step by step through the whole controversy and put the filmmaker's struggles in the context of broader trends in the documentary world.
Larry Gross/James Gray. Happy to have Larry Gross back in the print issue (and, by the way, his Twitter rules) with this thoughtful interview with James Gray about The Immigrant.
Cash Poor/Creativity Rich. Several years after her first series for us on independent filmmakers and their personal economies, producer, filmmaker and Art Home founder Esther Robinson returns with a new round. She begins with a manifesto of sorts, a gut-check for filmmakers entering today's new world. (One filmmaker told me this piece was the best he had ever read.)
Digital Motion Picture Cameras: The Next Chapter. Every year around NAB David Leitner does a deep dive into the latest in camera tech. His impressively detailed pieces aren't just gear roundups; they also chart the history of the filmmaking world's move through celluloid to higher and higher digital resolutions, notions of portability and more.
Summer
Boyhood. I was happy with my sit-down with Rick Linklater about his surprise Oscar frontrunner (can I say that?), Boyhood. There's stuff here about the film I haven't read elsewhere, particularly about Linklater's relationship with his daughter during filmmaking and the film's relationship to literature.
Todd Solondz interviews Ira Sachs. Both Todd Solondz and Ira Sachs have appeared in these pages many times, and they both get what this magazine is about. So, when Todd sat down with Ira to discuss Ira's wonderful Love is Strange, they knew to get down to brass tacks. Listen to these two veterans about the changing industry, how they came up within it and how they are still adapting to it.
Sometimes You Die. I was sad that Heather Chaplin, who has written our Game Engine column for several years, stepped down this year, right around the time that our voice could have been added to the whole Gamergate fiasco. This was her last column, and it's a favorite of mine — a real heartbreaker about a father who made a game to capture the feelings associated around his son's death.
Still on the Job. The second of Robinson's new round of articles for us, this piece revisited filmmakers profiled five years ago who balanced filmmaking withs second (and more remunerative) jobs. Robinson has a good eye — these filmmakers went on to Macarthur awards, Oscar nominations and successful careers. But, when it comes to money, how are they doing? This piece looks at how their lives have changed as mortgages, babies and the new independent film economy came into play. Plus, it spun off one of our best web pieces of the year, Joe Swanberg's dollar-by-dollar breakdown of his career so far. Both are must reads.
25 New Faces The Summer issue is always our 25 New Faces issue. If you never checked out this year's list, there is still time…
Fall 2014
Citizenfour. A professional high point for me this year was seeing a redacted version of Citizenfour and then traveling to Berlin to interview Laura Poitras for an issue timed to the film's release. It was one of her first interviews, and my focus was on how receiving the Snowden archive changed Poitras's filmmaking as well as herself.
Mathilde Bonnefoy. Along with Poitras I interviewed editor Mathilde Bonnefoy, and listening to — and reading — her cool, elegantly phrased language about the editing process was a sheer pleasure. I got a nice compliment on this from a filmmaker friend of mine, who told she loved reading it because she recognized so much of her own dynamic with her editor in Matthilde's description of working with Laura.
Mike Leigh and Dick Pope. Mike Leigh can be a prickly interview. I talked to him once, and it's not a piece I'm going to put in my Selected Interviews tome. So, I was a little nervous about this assignment, but Kaleem Aftab delivered. Leigh is cogent and detailed in talking about his work making Mr. Turner. As a sidebar, I interviewed Dick Pope about shooting the film.
Goodbye to 3D Rules. I love this piece by our Managing Editor, Vadim Rizov, and I haven't read another one like it. Rizov sat down with Fabrice Aragno, the DP of Godard's Goodbye to Language, and learned about the making of cinema's arguably most audacious 3D work.
Charting the Course: Data Visualization in Documentary Film. I'm unlocking this from our paywall now, Randy Astle's piece on data visualization. With websites like Vox and 538.com pushing data-driven journalism, how are filmmakers adapting? Astle looks at how charts, graphs and numbers are making their ways into independent films.
A Roof Over Their Heads. Alongside Citizenfour, Jesse Moss's The Overnighters is my other favorite documentary of the year. Due to many reasons, including a powerful third-act reveal that can't be tipped in interviews and perhaps a drab one-sheet, it hasn't gotten the traction in the marketplace it deserves. So, read filmmaker Alix Lambert's sit-down with Moss, learn about how he was essentially a one-man band on this film, and then go watch the movie.
Filmmaker's Top Ten Posts of the Year Online.
2014 was a huge year for Filmmaker online. We doubled our traffic and nearly quintupled the size of our Facebook community. The former was definitely the result of the latter, which means that Filmmaker now joins all those other sites grappling with the editorial implications of the Facebook algorithm. What's particularly frustrating as a journalist is that an article on a topic covered by no one else, that one spends a lot of time on and does original interviews for does a tiny fraction of the traffic accorded to a 15-minute quickie designed to just throw something fun on the page. On the other hand, there is all that new readership…. In looking at this list of our highest-trafficked posts below, I'm happy to see that it's mostly our content, and mostly posts of substance. Our goal for '15 is to keep that balance, resist the lure of the viral Pied Pipers and find ways to drive more traffic to our best articles.
1. Cinematographer Reed Morano and the Fight Against TV's Smooth Motion Setting. Cinematographer Reed Morano's screed against the default "smooth motion" setting found on new TVs got picked up on a lot of electronics sites and forums and was our top post of the year.
2. David Lynch and Patti Smith on the BBC. I watched this talk between director David Lynch and musician Patti Smith, liked their interplay, thought it was a different kind of Lynch interview, and threw it up on the site in 15 minutes. The mysterious Facebook algorithm did the rest; it got thousands of shares on the social network and was shown by them to over one million people.
3. Ten Lessons on Filmmaking from David Lynch. Speaking of David Lynch, Ariston Anderson's original distillation of his talk at Tuscany's Lucca Film Festival served up advice that a lot of filmmakers appreciated and shared.
4. 25 New Faces of 2014. No surprise here; 25 New Faces is always a highly read piece.
5. 50 Shades of Grey Trailer. Yes, a bit of clickbait here, but not entirely. We loved British artist Sam Taylor-Wood's debut, Nowhere Boy, and are interested in what she'll do with this pop sensational property. Still, while a lot of people jumped all over this trailer — every site immediately posted it — it drew its share of criticism too. Our Facebook mailbox was full of identically worded messages all saying "something about this post upsets me, please take it down…" Yeah, well there's something on the front page of the New York Times everyday that offends me too…
6. 25 Great Films to Watch Online. This was just a short post listing some favorites from a fantastic list at Senses of Cinema. We got traffic; I hope they did too.
7. Five Things Not To Do When Shooting a No-Budget Film. Leading up to the release of Eliza Hittman's It Felt Like Love, DP and 25 New Face Sean Porter penned this excellent article on its shooting, a piece that is a mini primer for directors and DPs everywhere heading into an ambitious and underfunded project.
8. Further Thoughts on 4K Panasonic GH4. From David Leitner comes this update on the 4K Panasonic GH4.
9. Stop Making Indie Films. Following articles in the New York Times and Salon decrying the surfeit of independent films in the marketplace, I loved Kentucker Audley's satirical Change.org petition urging filmmakers to right the balance by stopping making films. The satire has an antecedent in the art world — see Bob and Roberta Smith's Art Amnesty series of pieces — and I decided to play along with Kentucky's satire in my write-up. And while I slipped in the most obvious cultural reference here — to Jonathan Swift's proto-political satire, "A Modest Proposal" — quite a few people didn't get the joke. For the record, yes, this was satire, but it was satire in service of a point, which is that the confluence of cheaper technology, a DIY culture (advocated by publications like this one), a free-market system of cultural production and a Darwinian business environment make top-down efforts to regulate or dissuade independent production both impractical and even counterproductive.
10. Digital Motion Picture Cameras in 2014, the Next Chapter. See above — Leitner's roundup.
Our Top Ten Archival Pieces of the Year.
Here are the top ten old pieces — published before 2014 — that rode atop our traffic this. No additional annotation; their titles are pretty self explanatory.
1. Why Your Film Needs a Good Gaffer: How Lighting Changes a Face.
2. 15 Steps to Take After You Finish Your Script.
3. Damon Russell and Curtis Snow Talk Snow on the Bluff.
4. So You Want to Make a Horror Film.
5. Canon C100 vs. C300 — Which One to Get?
6. 13 Ways to Cast A-List Actors in Microbudget Films.
7. The Art of First Impressions: How to Cut a Movie Trailer.
8. How to Option a Book for Film Adaptation.