Back to selection
The Sundance Question: What Role Does Attention Play in Your Work?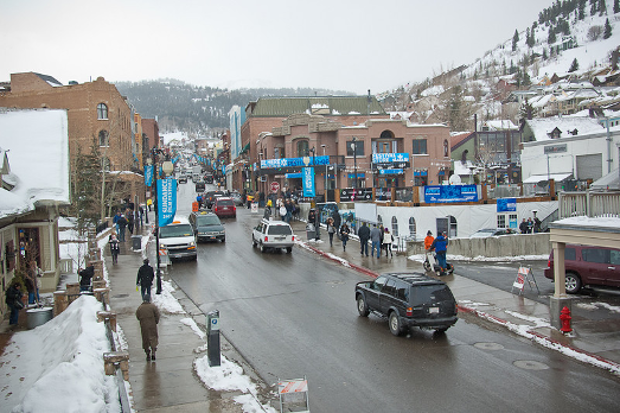 Each year, Filmmaker asks the Sundance Film Festival feature directors a question about their filmmaking process. We then compile any and all of the directors' feedback and bring it to our readers courtesy of our "Sundance Responses."
This year we asked:
Attention, our audience's and our own — it's a valued commodity these days. We struggle to command our audience's attention, for them to discover our work and then, once they've discovered it, to actually focus on it. Meanwhile, we struggle to focus our own attention, to fight our society's weapons of mass distraction so we can not just see our work to completion but fully discover the meanings within it. What role does attention play in your work? Can you discuss an instance where you thought about some aspect of attention when it came to your film?
We'll upload the responses individually, the day of each film's premiere. So, as the festival progresses, click the links below. The Sundance Film Festival is being held in Park City, Utah from January 16th to the 26th.
The Green Prince | Director Nadav Schirman
Whiplash | Director Damien Chazelle
The Babadook | Director Jennifer Kent
My Prairie Home | Director Chelsea McMullan
To Kill a Man | Director Alejandro Fernández
Concerning Violence | Director Göran Hugo Olsson
The Notorious Mr. Bout | Directors Tony Gerber and Maxim Pozdorovkin
The Guest | Director Adam Wingard
The Overnighters | Director Jesse Moss
Hellion | Director Kat Candler
Camp X-Ray | Director Peter Sattler
SEPIDEH – Reaching for the Stars | Director Berit Madsen
We Are the Giant | Director Greg Barker
Appropriate Behavior | Director Desiree Akhavan
Drunktown's Finest | Director Sydney Freeland
Whitey: United States of America v. James J. Bulger | Director Joe Berlinger
52 Tuesdays | Director Sophie Hyde
The Case Against 8 | Directors Benjamin Cotner and Ryan White
Dear White People | Director Justin Simien
Cold in July | Director Jim Mickle
To Be Takei | Director Jennifer Kroot
God Help the Girl | Director Stuart Murdoch
Ping Pong Summer | Director Michael Tully
A Girl Walks Home Alone at Night | Director Ana Lily Amirpour
Fed Up | Director Stephanie Soechtig
Low Down | Director Jeff Preiss
This May Be the Last Time | Director Sterlin Harjo
Viktoria | Director Maya Vitkova
Web Junkie | Directors Shosh Shlam and Hilla Medalia
Private Violence | Director Cynthia Hill
Land Ho! | Directors Aaron Katz and Martha Stephens
No No: A Dockumentary | Director Jeffrey Radice
The Foxy Merkins | Director Madeleine Olnek
The Disobedient | Director Mina Djukic
The Sleepwalker | Director Mona Fastvold
Mr leos caraX | Director Tessa Louise-Salomé
Song One | Director Kate Barker-Froyland
Listen Up Philip | Director Alex Ross Perry
Killers | Directors The Mo Brothers (Timothy Tjahjanto and Kimo Stromboel)
Lock Charmer (El cerrajero) | Director Natalia Smirnoff
Difret | Director Zeresenay Berhane Mehari