Back to selection
The Sundance Question: What Hidden Part of Your Film Are You Most Privately Proud of, and Why?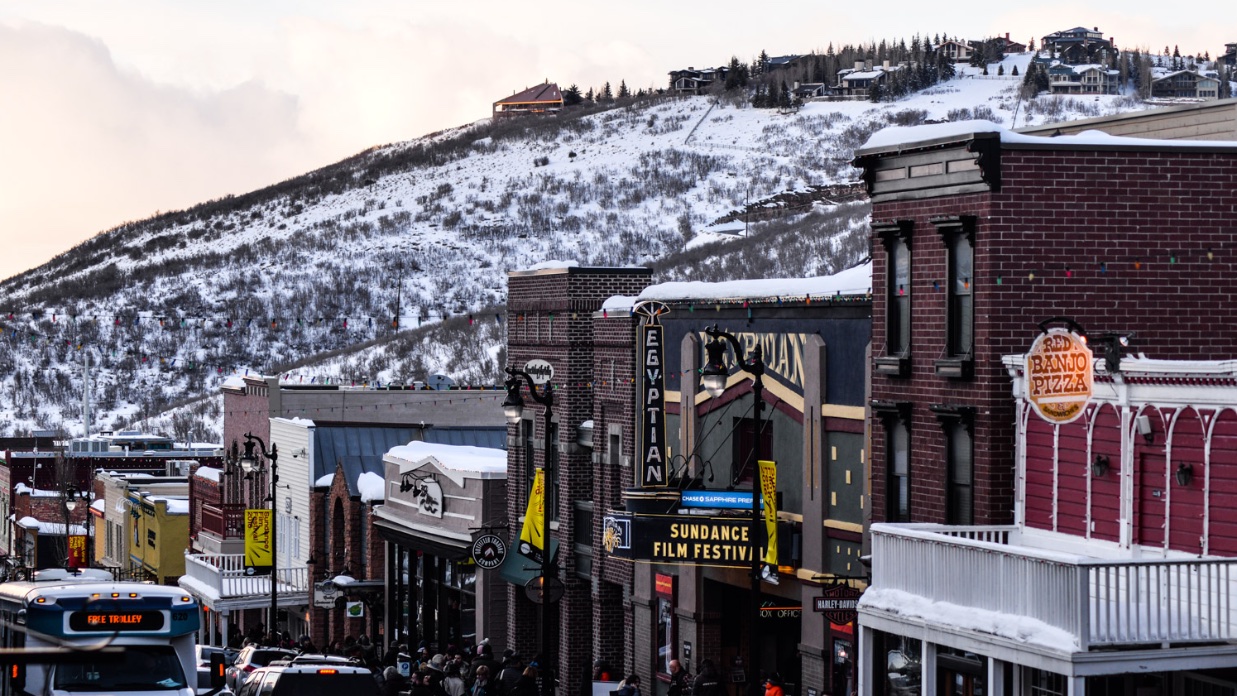 Photo: Kelsey Doyle, courtesy Sundance Institute.
Each year Filmmaker asks all the incoming feature directors at Sundance one question. (To see past years' questions and responses, click here.)
This year's question:
Whenever directors watch their own films, they always do so with the knowledge that there are moments that occurred during their production — whether that's in the financing and development or shooting or post — that required incredible ingenuity, skill, planning or just plain luck, but whose difficulty is invisible to most spectators. These are the moments directors are often the most proud of, and that pride comes with the knowledge that no one on the outside could ever properly appreciate what went into them.
So, we ask: "What hidden part of your film are you most privately proud of and why?"
(Check back daily during the festival — new answers are uploaded on the day of each film's premiere.)
"Roll a Hospital Bed Down the Busiest Intersection of Koreatown": Director Justin Chon | Ms. Purple
"I was Amazed That We Got Permission to Film in Russia": Directors Jennifer Baichwal, Nicholas de Pencier and Edward Burtynsky | Anthropocene – The Human Epoch
"Filming a Record of the Voyage on a Clunky SVHS Camera": Director Alex Holmes | Maiden
"Ways to Best Utilize the Unfortunate and Bizarre Cards We Were Dealt": Director Ben Berman | Untitled Amazing Johnathan Documentary
"To Revisit Such a Traumatic Experience for the Sake of Our Movie": Director Lulu Wang | The Farewell
"Are We Comparing Trimming Unnecessary Footage with Murdering One's Infant Child?": Director Penny Lane | Hail Satan?
"Probably Only Especially Delightful to My Producing Partner and to Me": Director Matt Tyrnauer | Where's My Roy Cohn?
"Harvey Weinstein Has Been Living in My Head": Director Ursula Macfarlane | Untouchable
"How's Fitzcarraldo Going?": Director Jennifer Kent | The Nightingale
"Designing an Actual Late Night Talk Show Set": Director Nisha Ganatra | Late Night
"Faces Were Long, Coffee Cups Were Empty and We Were Tired of the Rain": Director Lee Cronin | The Hole in the Ground
"It Was a Huge Relief to Find a Location": Director Jacqueline Olive | Always in Season
"Every Department Pulled Out their Best MacGyver Moves": Directors Samantha Buck and Marie Schlingmann | Sister Aimee
"Everyone Would Break Out in Violent Shivering": Director Alistair Banks Griffin | The Wolf Hour
"A Railway Police Officer Came to Question Her": Directors Nanfu Wang and Jialing Zhang | One Child Nation
"A Mock Basic Training Camp High Up in the Andes Mountains": Director Alejandro Landes | Monos
"When a Protagonist in a Movie is Not a White Man, the Director is Asked to Explain That Character's Existence": Clemency | Director/Writer Chinonye Chukwu
"Putting Aside the Hierarchical Madness that Often Plagues Productions": Director Tayarisha Poe | Selah and the Spades
"The Story Starts Talking to You": Director Ritesh Batra | Photograph
"After Shooting a Scene, Male Porn Actors Bump Elbows": Director Lucas Heyne | Mope
"Trawling Old and Forgotten Hard Drives": Director Irene Taylor Brodsky | Moonlight Sonata: Deafness in Three Movements
"We Needed to Shield These Kids": Director Abe Forsythe | Little Monsters
"Time will Heal the Filmic Regrets and Lost Ambitions": Director Joanna Hogg | The Souvenir