Back to selection
The Sundance Question: What Did You Sacrifice to Make Your Film?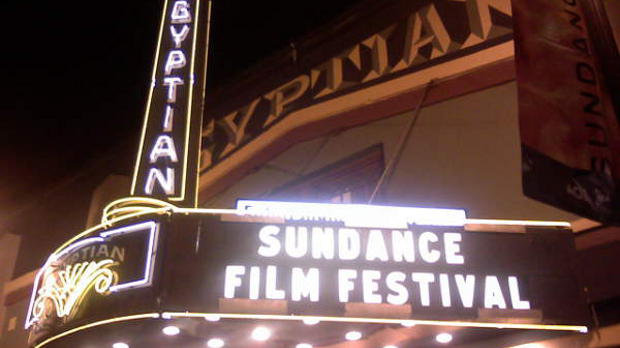 Each year, Filmmaker asks the Sundance Film Festival feature directors a question about their filmmaking process. We then compile any and all of the directors' feedback and bring it to our readers courtesy of our "Sundance Responses."
This year we asked:
"What did you sacrifice to make your film?  Or, did your film itself have to make a significant sacrifice in order to be produced? And, looking back, how do you value that sacrifice now?"
We'll upload the responses individually, the day of each film's premiere. So, as the festival progresses, click the links below. The Sundance Film Festival is being held in Park City, Utah from January 17th to the 27th.
The Summit | Producer/Director Nick Ryan
Pandora's Promise | Director Robert Stone
Emanuel and the Truth About Fishes | Director Francesca Gregorini
God Loves Uganda | Director Roger Ross Williams
Escape From Tomorrow | Director Randy Moore
Austenland | Director Jerusha Hess
Newlyweeds | Director Shaka King
The Crash Reel | Director Lucy Walker
The Gatekeepers | Director Dror Moreh
Pussy Riot – A Punk Prayer | Co-Director Mike Lerner
Fire in the Blood | Director Dylan Mohan Gray
Soldate Jeannette | Director Daniel Hoesl
The Stuart Hall Project | Director John Akomfrah
The Spectacular Now | Director James Ponsoldt
Shopping | Directors Mark Albiston and Louis Sutherland
Stories We Tell | Director Sarah Polley
Inequality for All | Director Jacob Kornbluth
What They Don't Talk About When They Talk About Love | Director Mouly Sury
Valentine Road | Director Marta Cunningham
Toy's House | Director Jordan Vogt-Roberts
I Used to be Darker | Director Matt Porterfield
It Felt Like Love | Writer/Director/Producer Eliza Hittman
The Lifeguard | Director Liz W. Garcia
kink | Director Christina Voros
In a World… | Director Lake Bell
Blood Brother | Director Steve Hoover
Manhunt | Director Greg Barker
A Teacher | Director Hannah Fidell
Fill the Void | Director Rama Burshtein
Ain't Them Bodies Saints | Director David Lowery
99% – The Occupy Wall Street Collaborative Film | Co-Director Aaron Aites
C.O.G | Director Kyle Patrick Alvarez
Citizen Koch | Directors Tia Lessin and Carl Deal
This is Martin Bonner | Director Chad Hartigan
Hell Baby | Directors Thomas Lennon and Ben Garant
Which Way is the Front Line From Here? | Director Sebastian Junger
In Fear | Director Jeremy Lovering
The Moo Man | Director Andy Heathcote
Life According to Sam | Directors Sean Fine and Andrea Nix Fine
American Promise | Directors Michèle Stephenson and Joe Brewste
Gideon's Army | Director Dawn Porter
There Will Come a Day | Director Giorgio Diritti
Narco Cultura | Director Shaul Schwartz
The Necessary Death of Charlie Countryman | Director Fredrik Bond
A River Changes Course | Director Kalyanee Mam
When I Walk | Director John DaSilva
Afternoon Delight | Director Jill Soloway
Ass Backwards | Director Chris Nelson
The Rambler | Director Calvin Lee Reeder
Very Good Girls | Director Naomi Foner
A.C.O.D. | Director Stu Zicherman
Big Sur | Director Michael Polish
Sweetwater | Directors Logan & Noah Miller
Muscle Shoals | Director Greg "Freddy" Camalier